Chris Eubank Jr vs Conor Benn – History in the Making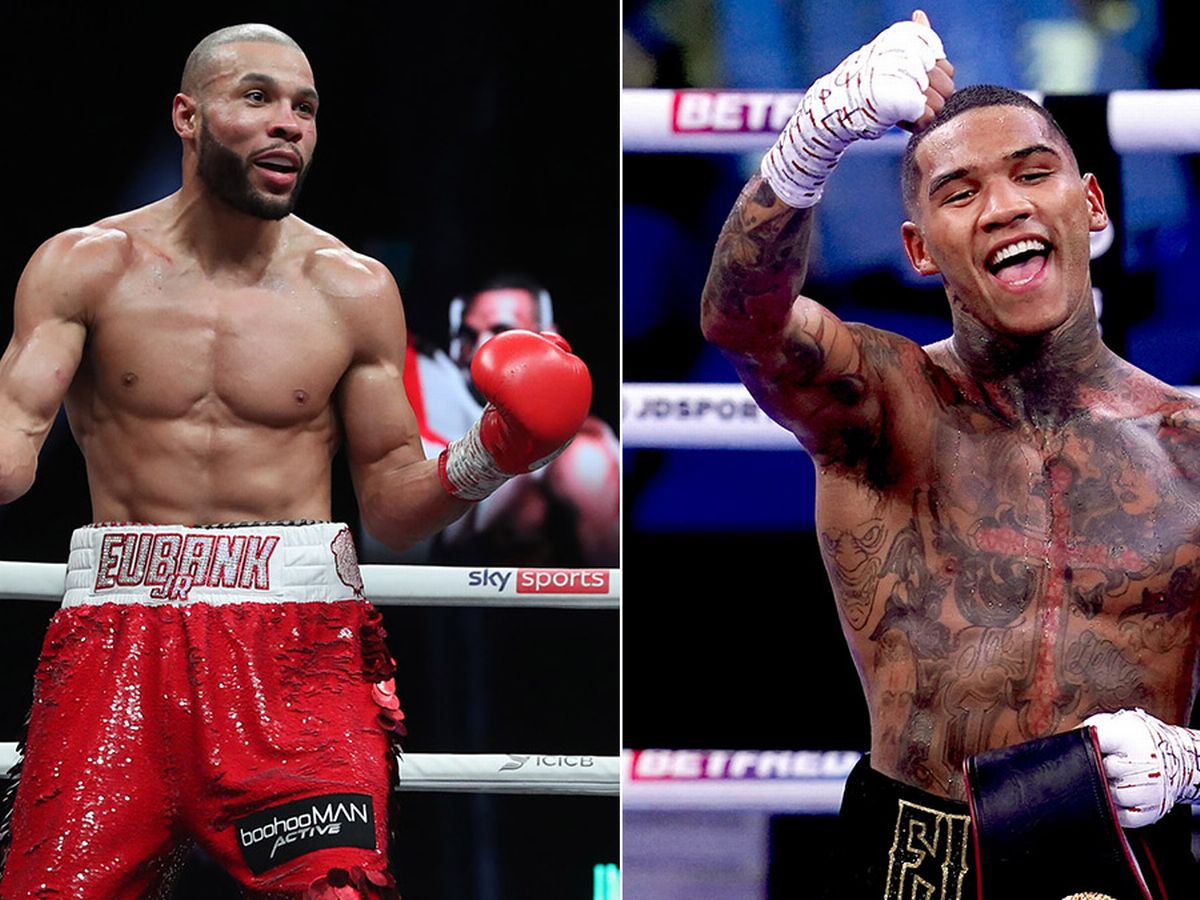 When one thinks of boxing competitions, many names come to mind. Ali against Frazier, Fury against Wilder, Hearns against Leonard. But arguably one of the fiercest and most brutal rivalries not only in British boxing history but in world boxing history is Chris Eubank vs Nigel Benn.
The two absolutely hated each other. Champion Benn during their first fight did not believe and did not give in to the hype surrounding Eubank at the time and was fed up with Eubank's boasting and God complex behavior, while Eubank believed he could beat Benn and was just too good, he believed also that Benn's rise to middleweight champion wasn't as difficult as his climb to the top, stating, "I didn't come the easy way, I came the hard way. I didn't have Frank Warren, not the I didn't have t have Ambrose Mendy "the two were completely different and that's what made the competition so great.
Their first fight came in November 1990. Benn was the champion, defeating former middleweight champion Doug Dewitt to win the WBO middleweight title. Eubank vs Benn 1 was exactly what fans wanted, a back and forth battle between two welterweight superstars. Eubank was fluid with his hands down and a definite counterattack, while Benn had ferocious power and showed people over and over why he was known as the "Dark Destroyer". The pace was relentless, no one willing to give the other fighter a thumbs up until Eubank was caught with his right hand in the 8th round, many thought it was the beginning of the end for Eubank on the two judges' scorecard. The fight continues to round 9 and then BANG!
Eubank hit Benn through the pipe with a savage right hand that stiffened Benn's legs. Eubank saw his opportunity and increased the pressure by throwing lefts, forehands and uppercuts before the referee finally stopped the fight with less than 5 seconds remaining. And Chris Eubank was now the middleweight world champion.
The two fought again 3 years later, this time for the WBO and WBC middleweight belts. Another thrilling battle ensued, this time ending in a draw. Now almost 32 years since the first battle. Eubank vs Benn happens again, but this time in the ring are Nigel and Chris Sr because this fight is Conor Benn and Chris Eubank Jr.
They are scheduled to compete in a showdown on October 8 at the O2 arena at 157 pounds, an unusual weight for both fighters as Benn normally fights at 147 pounds, while Eubank Jr is no different. 160 kilos. Eubank has fought a number of notable opponents including Billy Joe Saunders, George Groves, Liam Williams and James DeGale.
The fighter looked much more satisfied and under the guidance of his new coach, the legendary Roy Jones Jr, he has achieved comfortable wins against Marcus Morrison, Wanik Awdijan and most recently Liam Williams. Eubank Jr's record is currently 32 wins and 2 losses.
In the other corner, Conor Benn is following in his father's footsteps, he is known as "The Destroyer and has certainly lived up to that name with extraordinary knockout power, with notable wins over Chris Algieri, Samuel Varga, Chris Van Heerden and Sebastian Formella Benn showed great success with his trainer Tony with Sims and showed continued improvements in his overall boxing skills and experience, a fight against Eubank Jr. has been teased for some time, but many they thought it wouldn't be like that early in Benn's career.
I believe there are many factors involved in this struggle. Benn must gain 10lbs to reach 157lbs fighting weight while Eubank Jr must lose 3lbs and both fighters must be exactly the same as it has been revealed that every pound of Benn or Eubank Jr exceeds the weight limit. fine them £ 80,000, so make sure each fighter is managing their weight as close as possible. Both fighters are fighting to escape the family name and find their own way to success. Conor fights to finally win the Benn family's victory over the Eubanks.
Eubank Jr. fights for perhaps the biggest win of his career and to finally prove that he really exists. Overall I think the difference in weight and experience is too big for Benn to handle, I think this fight has come too early in Benn's career and I think Eubank Jr's footwork and elusiveness is too much to handle. to deal with. Ben. Having seen a much hotter Eubank and one who listens to his trainer a lot more, I have a feeling the extra weight will slow Benn and Eubank will eventually catch and stop him in the later rounds. However, I believe this fight will be one for all time and you don't want to miss it. Whatever happens, be sure to tune in on October 8 to make sure Eubank Jr vs Benn is a fight you don't want to miss. .