Top 7 Best Bluetooth Speakers of 2022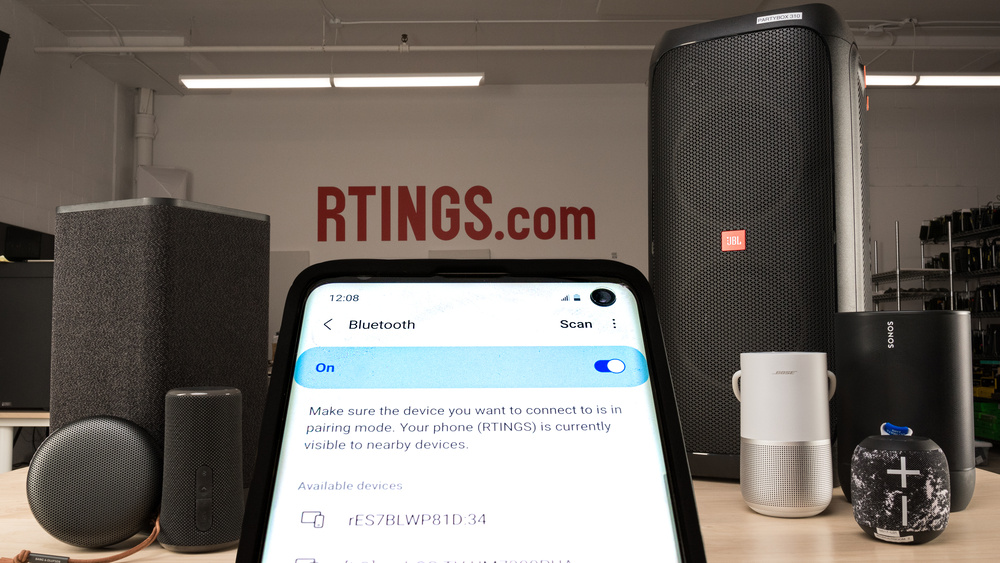 Bluetooth speakers as a category can seem quite specific depending on your needs. These all-in-ones sit somewhere between a home audio system and the phone in your pocket (which probably has decent built-in speakers of its own). On the other hand, Bluetooth speakers offer a small and discreet way to increase the volume and fullness of the music you are listening to without a complicated and expensive speaker system.
In recent years, the Bluetooth speaker space has really grown, with options like adventure-proof waterproof devices you can take to the beach or easy-to-use smart speakers that sit comfortably on your bookshelf. In this review you will find some options from all these categories at different prices.
Best Overall: Bose Home Speaker 500 – The Smart Bluetooth Speaker
Bose's premium audio space is locked in, especially for consumers who want great sound without thinking too much about it. To be fair, the Bose doesn't offer any grass-fed detail or even stunning audiophile quality. Home Speaker 500 offers a modern smart speaker experience that sounds as good as it sounds.
The Home Speaker 500 takes up less than a square meter of space and is available in elegant black or luxurious white. It's a device that looks just as good in your office as it does on your counter. It connects via Bluetooth 4.2, which is perfectly adequate, although not as smooth as the more modern Bluetooth 5.0.
Bose calls the audio response "wall-to-wall," which doesn't tell us much about the actual specs, but it gives you the sense that Bose is trying to deliver rich, powerful sound. The touch controls on the top of the unit are intuitive and have up to six preset buttons to play what you've been listening to before. You can control the speaker with built-in voice assistants, and the Bose app also has options to further customize your experience.
Since the speaker can connect to a Wi-Fi network, Apple Airplay is available if you want it. Plus, the built-in vibrant LCD screen provides great visual touch points when listening to music. At around $300, the speaker is competitively priced and doesn't come with many native APIs, but overall it's a solid choice for design and sound quality alone.
Runner-up, best overall: JBL Charge 4
JBL is an impressive audio brand, especially when it comes to space for portable Bluetooth speakers. In many ways, the JBL Charge 4 is the brand's portable speaker. This is because it offers most of the same features as the Flip line, but doubles as a power bank so you can charge your phone (hence the name "Charging"). This 7,500 mAh battery offers about 20 hours of playtime when fully charged, but it's important to note that this number is likely to drop if you charge your phone a lot or play loud music.
The sound quality is also quite impressive considering its size. It is only about 8.5 inches long. JBL installed "passive bass radiators", essentially just two rubber subwoofer ports on either end of a cylindrical speaker that actually move and pulse with the music. JBL speakers are always loud and this one is no exception. JBL tops it off with IPX7 waterproofing (perfect for days at the beach) and 10 colors to choose from, including crazy options like neon mint green or mustard yellow.
Best Design: Bang & Olufsen Beoplay A1 Portable Bluetooth Speaker
Bang & Olufsen's portable Beoplay A1 speaker aims to reduce the design language of the luxury audio brand of the same name to a portable dimension. To be fair, although the speaker fits comfortably in a backpack – it's the size of a standard home smoke detector and almost 2 inches thick – this speaker looks quite large. The choice of high-quality materials and a brushed finish (B&O calls it "pearl-blown aluminum") and a leather-like strap make the speaker premium. To protect the device, there is also IP67 dust and water resistance.
Of course, priced at $250, sound quality is probably a bigger concern than speakers under $100. With premium portable speakers, manufacturers place more emphasis on detail and balance rather than volume and volume.
Better battery life: Anker Sound core 2
Sound core 2 is one of the best-selling portable speakers in its class. And it makes sense because Anker made an amazing device for around $30. Available in black, blue or red, this small rectangular powerhouse delivers a surprisingly powerful 12W of volume. It is supported by Bluetooth 5 compatible connections and a solid, durable design. This model is also quite moisture resistant thanks to the IPX7 rating, making it perfect for outdoor use. While the rubber outer shell is good for durability, it makes the controls difficult to press.
Perhaps the most impressive feature here is its 24-hour battery life – practically better than most other speakers in its class. And since the price is about half of what you'd pay for mid-range speakers, and even less when you compare it to premium brands, this is actually a no-brainer for those who need a speaker that's quick to grab. Your bank account.
Best budget: JBL Clip 3 Bluetooth speaker
JBL's Clip series combines functionality, portability and sufficiently powerful sound in an attractive Bluetooth speaker space. But at under $70, with premium build quality and JBL's proven sound quality, we really give it the most affordable spot. Let's see why this is really the case.
Although the case is very small, most of the structure is supported by a rather large speaker element, which means that the reproduction has a lot of bass and power. In addition, JBL also manages to add a 1000 math battery to the device, which costs about 10 hours of playback on a single charge. Your mileage will vary in this area if you're listening to loud music, but that's to be expected. Anyway, battery life is good, but not great.
Best Waterproof: JBL Flip 5″
When you think of portable Bluetooth speakers as a category, you probably think of the JBL Flip series first. The Flip 5 is one of our favorite products in the space for several reasons. Firstly, 20W of power and a rather large 44mm main driver means this device can pump out really full sound. When you add that to JBL's famous pulsating bass ports on both ends of the barrel, it's clear that it's an impressive piece of equipment. Although it comes with a 4,800mAh battery, all that volume means battery life is around 12 hours, definitely not as good as we'd hoped.
Then there's the build quality. It weighs over a kilo, so it's not the most portable speaker, but the weight is due to its sturdy construction. Hyper-durable rubber bumpers on both sides ensure this speaker can withstand moderate drops and withstand being tossed in a backpack. The speaker grille is a hard shell with a breathable mesh lining.
Best with LED lighting: JBL Pulse 3
Simply put, the JBL Pulse 3 is one of the finest Bluetooth speakers on the market. That's because it's not just a Bluetooth speaker. At the base of the design are omnidirectional speakers that deliver plenty of power, although they aren't as large as JBL's Flip and Charge line drivers. The pulsating bass ports at the end of the barrel provide plenty of low-end sustain. Its IPX7 water resistance puts it on par with the rest of JBL's portable speaker line, and JBL Connect+ compatibility means you can pair it with other speakers in the line.
But where this diffuser really shines (literally) is in the use of light. The rest of the body is covered with a matte plastic shell, under which there is RGB LED lighting. These lights pulse, move and transform to the beat of your music, creating a wonderfully customizable light show that moves with you. You can pair the speaker with the JBL app to select the light patterns you want and you can even leave it on as a night light or color function even without music.