Electrifying diesel commercial vehicles: A quantum leap for zero-emission mobility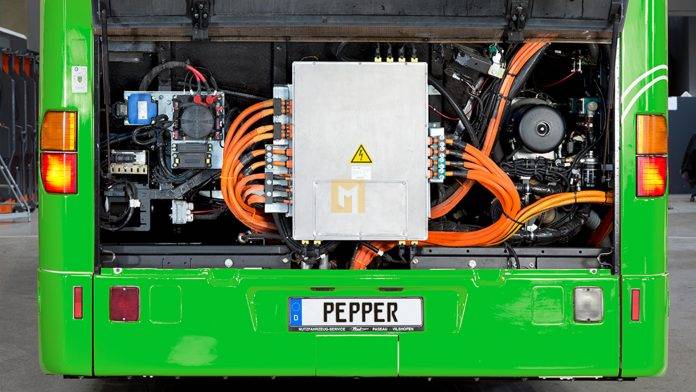 The protection of the environment and the fight against climate change and above all the reduction of CO2 emissions have long ceased to be a personal opinion. All people and institutions are invited to act responsibly and effectively to stop climate change on our planet.
The EU's Paris Agreement sets an emissions reduction target of at least 55% below 1990 levels by 2030 and full climate neutrality by 2050 using a European climate law. The electrification of commercial vehicles is an important means of achieving these goals.
Urgent action is needed
Time is of the essence: rapid action to reduce polluting emissions is essential to make a global change towards zero-impact, zero-emissions and energy-efficient mobility. Reducing total CO2 emissions from commercial vehicles and the related transition to electric vehicles is a logical consequence of most European governments and fleet companies must implement it without delay.
This poses a number of commercial and technological challenges. A key technology for the successful change in mobility is innovative electric drive systems for used and new commercial vehicles, such as buses and trucks, with state-of-the-art technology and serial production quality. Only a unique combination of upgrading existing commercial vehicles and acquiring new ones will successfully achieve environmental goals while meeting today's high demand for affordable electric commercial vehicles.
pepper motion GmbH, pioneer and trendsetter in commercial vehicle electrification, offers a market-oriented response with its innovative solutions: a universal and modular drive system for the electrification of used and new commercial vehicles, such as vans, intercity buses. public transport and municipal transport.
The privately funded German company, headquartered in Denkendorf (Bavaria) and offices in Garching near Munich, Paderborn and Vienna (Austria), employs more than 140 people and is the world's first digital original equipment (OEM) manufacturer without a own warehouse and warehouse. production buildings.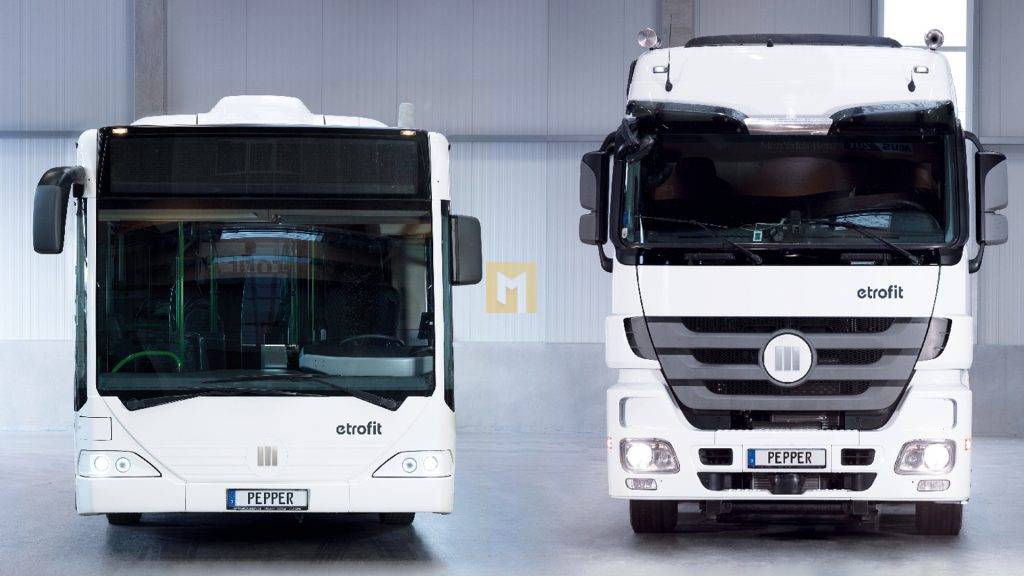 Repowering: the most sustainable solution
In Europe, the life of a bus is usually around 12 years, while the life of a truck is around eight years depending on the usage scenario, resulting in a very high total cost of ownership (TCO) for diesel vehicles. If companies were to replace their entire fleet with new electric commercial vehicles, not only large investments would be required, but also a large consumption of resources and energy from the production of new vehicles and the disposal of old ones. For this reason, pepper has developed a zero-emissions solution that allows private sector hauliers, municipalities and public transport organizations to electrify their existing fleet without incurring the financial or environmental costs of a complete fleet renewal.
The award-winning etrofit electrification series offers existing commercial vehicles an environmentally friendly second life such as electric cars. Thanks to its modular orientation, it provides electrification solutions for both buses and trucks.
Popular vehicle models are produced in series quality in four to six weeks. pepper provides its customers with fully converted vehicles or retrofits their existing diesel vehicles. The move costs around 40% less than buying a new electric company car.
Pepper's conversion solution is also unbeatable in terms of durability, as more power extends the life of existing vehicles. They can be used much longer and offer clear advantages over new vehicles in terms of resource savings and overall carbon footprint over their lifetime.
Emission-free passenger and freight transport
In addition to cleaner air and noise reduction in urban areas, the use of an electric bus also reduces the driver's operating costs, mainly through lower maintenance and energy costs. In the current situation, about 200,000 euros in total cost of ownership (TCO) will be saved in ten years (based on 60,000 km per year) compared to a car with a combustion engine. At the same time, the vehicle range can be adapted to specific requirements thanks to the modular battery concept. If the driver only needs a shorter range, less capacity can be built in, which reduces the weight of the vehicle and also lowers the purchase price. In addition, the CO2 savings of the bell pepper-modified bus compared to a new diesel bus is approximately 70 tons per year, which makes an important contribution to achieving the climate targets set.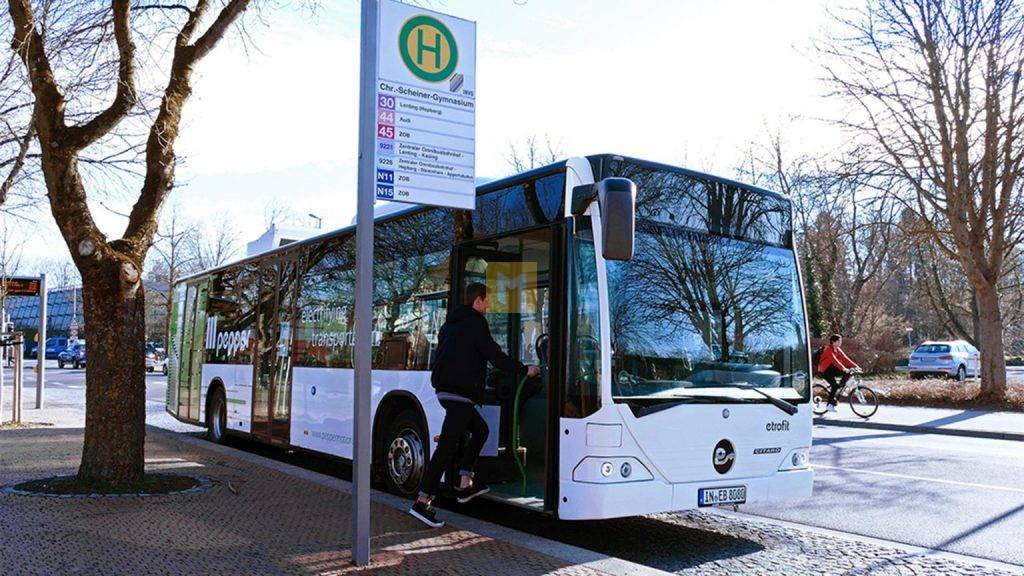 Electrification solutions for new vehicles
In addition to complementing the existing vehicles of fleet owners, the modular Tier 1 electrification package from pepper OEMs and specialty vehicle manufacturers provides an emission-free driving system that can be flexibly integrated into vehicle development or existing vehicle series and that meets the most stringent operational safety requirements (ISO 26262). Manufacturers benefit from pepper's innovative advanced technology. This significantly reduces development times and enables self-manufactured electric vehicles to be brought to market and sold quickly and cost-effectively.
Zero Emission Technology: Elements of Pepper's Operating System
The high development speed according to the standards of the international automotive industry, based on Pepper's reverse engineering methodology and modular vehicle concepts, enables Pepper to design electric drive systems for all market-relevant vehicle models in a short time.
Modular and fully validated complete packages are available, from battery and electric motor to auxiliary components, control unit with system software and connection to (existing) vehicle. The technological core of drive systems is the proprietary system architecture software Vehicle Control Unit (VCU) – system software architecture for reliable control of the entire vehicle. The battery capacity of the electrical system can currently be scaled from a minimum of 120 kWh to 720 kWh, depending on the application scenario.
Conversion instructions and documentation, along with partner training, enable the completion and maintenance of certified conversion partners at the customer's location – and therefore increased local value. The network of international partners guarantees service and availability throughout Europe.
pepper is always open to new technologies when developing new operating systems. The range of fully battery powered commercial vehicle propulsion systems that can realistically be achieved today is between 250 and 300 km. This value depends on factors such as outside temperature and traffic conditions, but also on the area where the vehicles are used (urban traffic or highway). Today, long-distance buses and trucks used for local deliveries already require fuel cell fuel cell solutions capable of driving more than 300 km per day.
As part of the H2 research and development project, a high-efficiency next-generation fuel cell powertrain is currently being developed, which is of particular importance for improving range. The first vehicles (buses and trucks) will be tested at customers by the end of 2022 and will reach series production quality by 2024.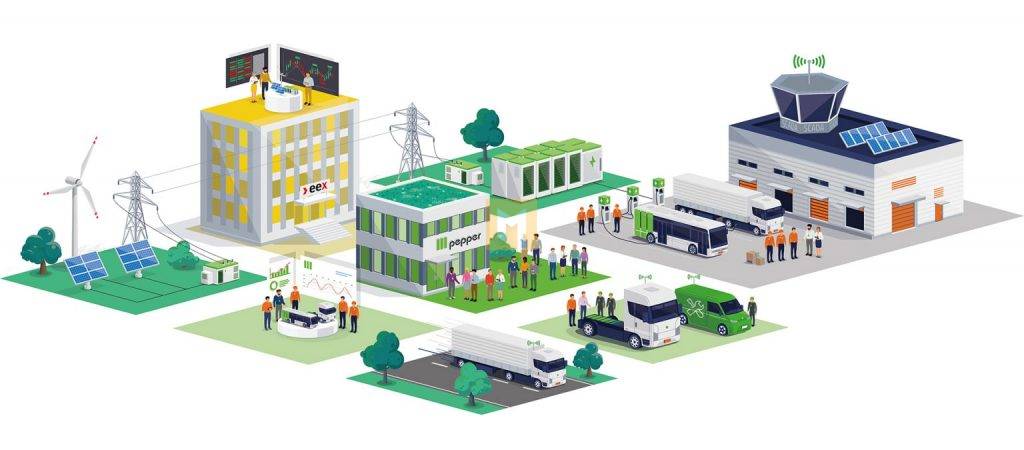 Digitization as a key enabler of the transition to mobility
Telematics services are essential for fleet managers in accelerating their transition to mobility, optimizing fleet management and lowering operating costs. from simulating pepper software development to real-time data collection, pepper aims to achieve an important milestone in the digitization of public transport and the transportation industry with its own telematics services: as pepper is an independent manufacturer of telematics services, the solution will soon be on the move. from the software lab to field testing. In the near future, field tests are expected to enable features such as wireless software updates in everyday use. Data exchange in both directions takes place via a mobile network or a WLAN network. The first official version of Pippur's telematics unit will be available to customers as early as 2023.