The 2 Best Remote Car Starters of 2022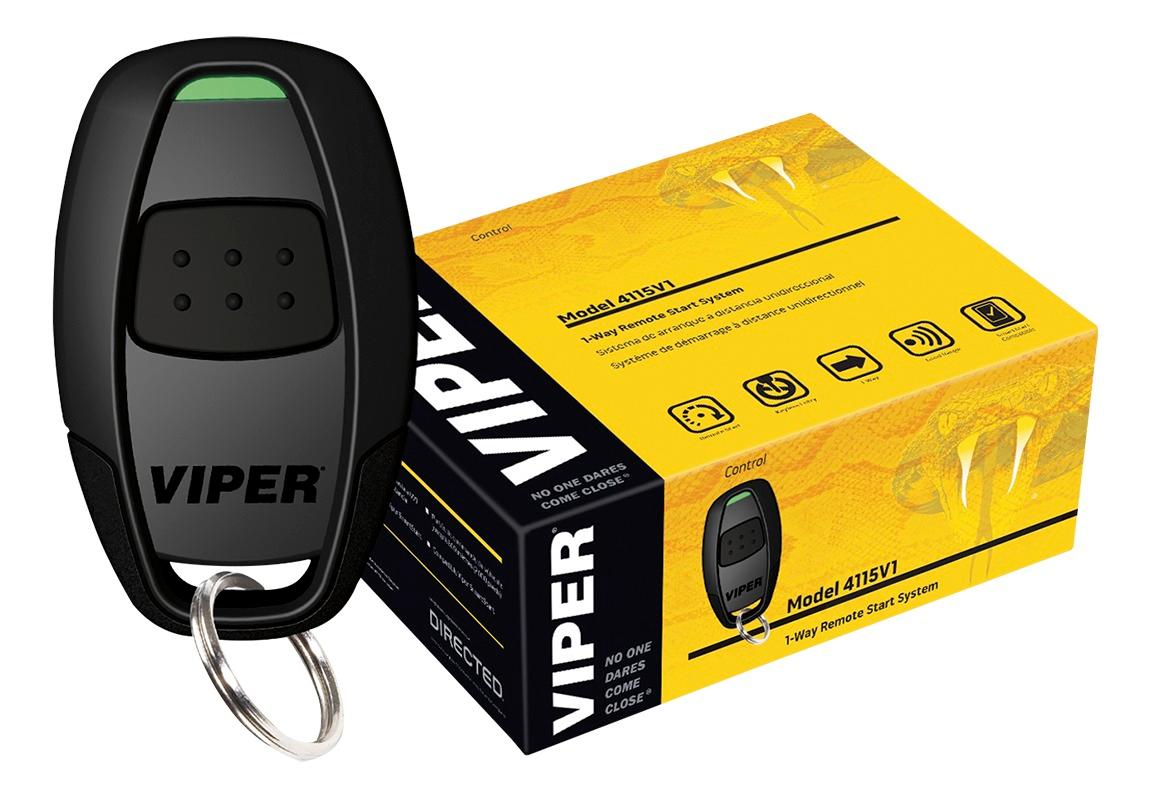 Whether its convenience, safety or a trivial factor, the best remote starters can add useful features to your vehicle. Perhaps, in addition to a portable jump starter, a remote car starter is one of the best accessories you can buy for any vehicle. These handy devices are quickly becoming commonplace in new cars and allow the driver to warm up their car on cold mornings or cool down in the summer heat before the door is even open. Some even offer security and monitoring features.
Some, like our top pick, the Viper 5906V, can control your car from up to a mile away and have an OLED display that gives you access to many powerful features. Others give you access to numerous features via a companion app on your smartphone. There are many proven aftermarket options available. Keep in mind that while many are quite affordable for all the benefits they offer, depending on the model you decide to buy, you may also need to factor in installation costs. We've carefully researched several options and here's a remote starter for everyone.
Best Overall: Viper 5906V 2-Way Remote Starter
With a range of up to one and a half kilometers and a large bright OLED touchscreen, the Viper 5906V offers an interesting combination of quality and functionality. The system offers basic functions such as locking and unlocking the car, as well as temperature and safety sensors, as well as a secondary one-way remote control. The 5906V also includes Viper's Super Code technology, which allows you to control two cars with the same remote.
The 5906V offers the option to connect the system to your smartphone and control it via a companion app, although you will need to purchase an additional Smart Start module to enable this feature. The batteries of the remote control last a full six months on a single charge of 60 minutes. The only real caveats here are that the remotes are quite large and the system quite expensive, but if you can afford it, it's the best option on the market right now.
Better customization: Crime stopper RS4-G5 Remote Start
The Crime stopper RS4-G5 remote starter is designed for those who want to customize their commands. The system includes standard preset buttons on the two supplied remote controls for opening the trunk, remote start and locking and unlocking. It also has a 5th button that can be assigned to the function of your choice. 31 programmable options include engine monitoring and tachometer functions.
The RS4-G5 is compatible with both automatic and manual transmission vehicles and offers smartphone control when the optional MS-3 Mobile Start module is also purchased. On the other hand, the system lacks more advanced security features and only has a range of 2,000 feet. However, it comes with a very attractive price tag of just $60, making it a pretty good deal.
Last judgement
The touchscreen Viper 5906V (see Amazon) easily takes our first place because of its many user-friendly features. With so much information and functionality at your fingertips without a bundled mobile app or complicated key combinations, the system becomes much more intuitive. The Crime stopper RS4-G5 offers many of the same features as the Viper 5906V at a fraction of the price, and is a great budget option if you can live with Viper's shorter range and excellent touchscreen functionality.
Learn more about our trusted experts
With a passion for technology and the outdoors, Andy Zahn has been writing for 2019. An avid hiker and photographer, he is well aware of the importance of vehicle safety on remote trails and knows that it doesn't get any better than turning back. to an air-conditioned vehicle after a long day of hiking in the blazing sun.
What should you pay attention to with a remote car starter?
two-way connection
Some remote car starters use a simple one-way transmitter to send simple instructions to the vehicle, while others use a two-way system that also sends information to the remote. This allows you to send information such as temperature and alarms from your car.
Security Features
A remote car starter can add important safety features that help prevent theft from or from the vehicle. Some devices can remotely turn off the car's ignition system and prevent the car from stopping. Some also have an alarm or can be linked to your vehicle's existing security systems.
Smartphone compatibility
Often the car remote control has additional connection options that allow you to use various functions of your smartphone. This is especially useful when viewing the data collected by the remote starter on a large screen.
Ease of installation
The kit you buy and the vehicle you install it in will determine how difficult it is to install a remote car starter. Additional adapters may be required for some older vehicles. If you are not sure whether you can install a remote car starter or if your specific installation scenario is too complicated, it is best to have it installed by a professional.