The 8 Best Places to Buy Phones in 2022
The best places to buy a phone should simplify the process, offer good deals and upgrades. You know you're shopping in a market you can rely on when you find affordable phones that deliver a great customer experience.
First, visit a retailer (in person or online) to understand what you are looking for in your new device. If you prefer a used model, go to an online store. Do you need a new iPhone? Try buying directly from Apple at apple.com! You have many options to choose from when it comes to quality products and customer service.
Search for the smartphone model you want and then go to one of the best phone shopping sites to make your purchase!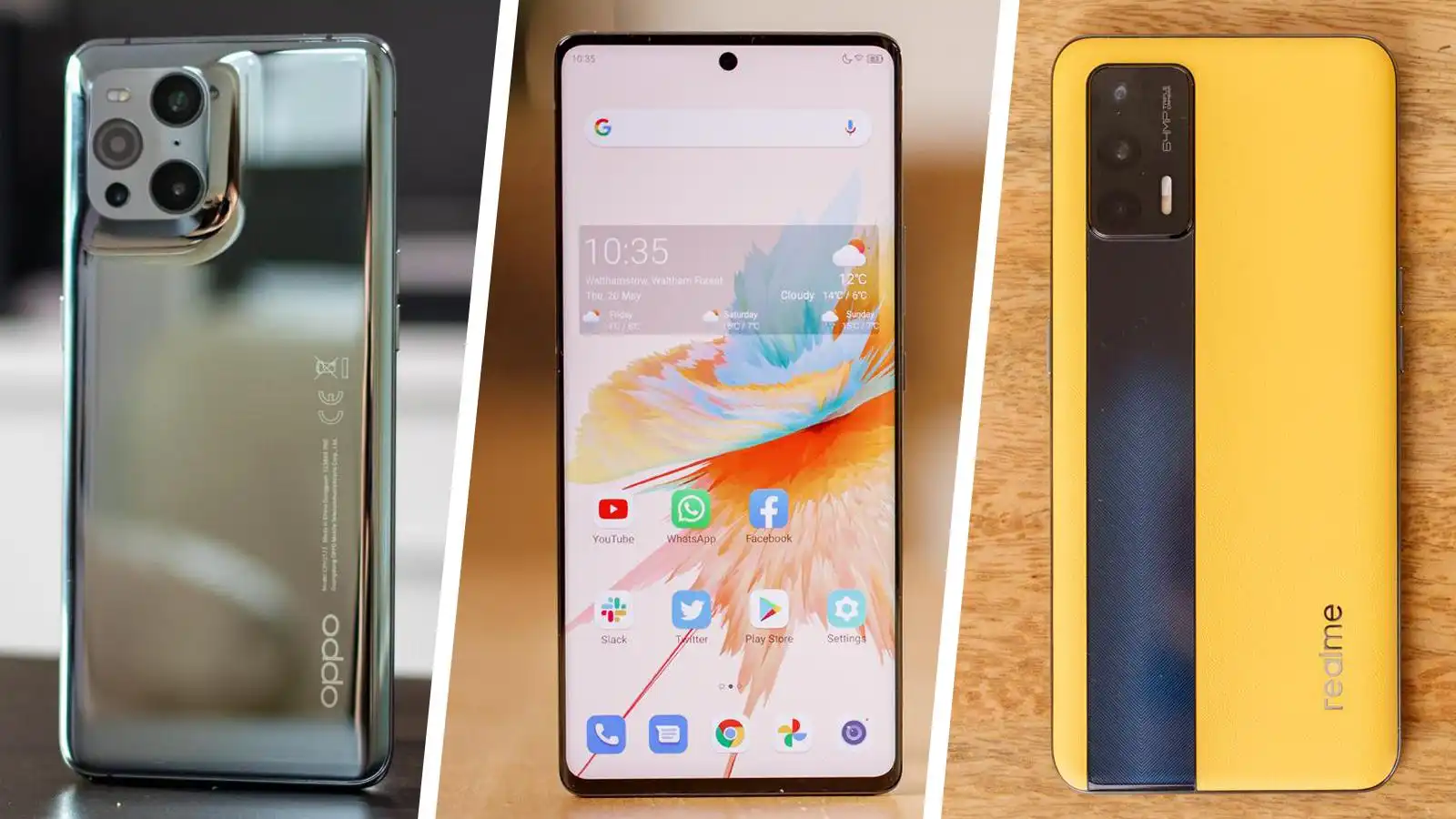 Amazon
Interestingly, Amazon doesn't have a full collection of smartphones under the sun. While you can find a range of phones from companies like LG, Asus and even some Chinese sellers on the site, Amazon is sometimes a bit lagging if you're looking for a brand new iPhone or Samsung Galaxy device.
Instead, Amazon focuses on cheaper phones that appeal to a large number of people on a tight budget and don't like the idea of ​​spending $ 1,000 on a new smartphone. And since most devices have free shipping, you can quickly get your hands on a new company phone when ordering online.
But if you're looking for fun and affordable smartphones, Amazon is worth a look.
Best buy
You can even order a new smartphone online, deliver it to your local Best Buy physical store, and pick it up the same day.
Best Buy has an excellent selection of smartphones and cell phones, both budget phones and modern high-end cell phones. In fact, it's an authorized reseller for major US carriers, so if you want to sign up for something like a new Verizon or AT&T account, you can do it on Best Buy without ever having to contact an operator.
Best Buy's on-site staff are knowledgeable, the company receives new smartphones on release dates, and often offers sales.
Walmart
Like Amazon, Walmart is a popular place to find cheap and affordable smartphones and basic cell phones. But it also sells brand-new, cutting-edge devices, such as Apple's iPhones and Samsung's Galaxy smartphones. And because Walmart has some leverage in its negotiations with smartphone makers, you'll often find its devices available at a small discount compared to some of its competitors.
Additionally, Walmart is the best choice for convenience, as the company has both an online presence and the ability to purchase their phones in real-world locations. And with its shops in so many locations, it shouldn't be hard to find what you're looking for, when you want it.
Apple
To be clear: Apple's Online Stores and brick-and-mortar stores aren't for everyone. For example, if you are someone who wants to buy an Android phone, going to the Apple Store proves to be a complete waste of time. But if you are an iPhone fan, this is the place to be.
Apple has one of the best shopping experiences in this review. The stores are well designed, the staff are very knowledgeable, and if you want to get your iPhone fixed, an Apple Store is the best option.
If you decide to buy a new iPhone on launch day, Apple stores will have most of the stock and will likely have the device you want. Add it to an excellent online store that ships quickly and conveniently, and Apple chooses you as their iPhone team.
Gazelle
If you really don't want to spend a lot on a new smartphone, but realize it's time for something new, check out the Gazelle.
Gazelle is an online marketplace that sells used equipment. Let's say you want to buy a new iPhone. Instead of buying it new at full price, you can get a smartphone from someone else on Gazelle. Gazelle makes sure the smartphone is working properly and sets a price based on its condition and total value. Best of all, with Gazelle you can get the latest and greatest smartphones, including iPhones and Android devices, without having to wait weeks or months for new versions to drop in price.
Gazelle is one of many similar companies that sell used phones. But it's a useful option for anyone looking for a good deal on increasingly expensive smartphones.
All major wireless network operator stores
While not all the major wireless carriers — AT&T, Verizon, T-Mobile and Sprint — offer the same list of devices or have the same plans, they generally offer a basic shopping experience.
When you walk into a courier store, in most cases you can throw away any good deal you can get on a new smartphone. But you can expect carriers to offer you a number of ways to buy the phone, including full price or monthly installments. And if you are a new customer, you can ask the sellers if you can take advantage of the lower prices by signing up for a new line.
Couriers are expanding their product range more and more, so you might as well go and buy supplies. And if you don't feel like shopping, all four major carriers offer great online marketplaces to quickly buy the latest and greatest smartphone.
Any prepaid operator shop
In an interesting twist, every year J.D. Power ranks Shopping Experiences with both large carriers and smaller prepaid wireless carriers. And every year at least some of these providers, like Boost Mobile, Cricket Wireless and others, outperform their larger peers.
Although hiring a prepaid wireless service provider to buy a new phone might be the best choice.
Prepaid providers tend to offer solid pricing for their plans and offer much more flexibility in how you want to structure your offering than the big providers. And while prepaid carriers tend to have a larger selection of cheap smartphones, if you want a new premium iPhone or Android device, you can choose a prepaid carrier and get what you want.
However, keep in mind that prepaid carriers are dependent on major carriers to provide their services. So be sure to check which major carriers prepaid companies rely on to see if you have good coverage in your area.
B&H photo video
While you might not expect a retailer like B&H Photo Video to carry phones, they actually have a substantial cell phone section. The retailer focuses on unlocked cell phones and cell phone accessories and includes many flagship devices such as the Google Pixel 4 XL, Sony Xperia 1, ZTE Axon 10 Pro, and more. The focus on unlocked devices means that when you buy a phone from B&H, you can be sure it will work with your GSM provider.
Entrepreneurship is also nothing to scoff at. B&H offers significant discounts on many mid-range devices, saving you a lot of money compared to high-end flagships. However, their range of high-end phones isn't the biggest, so if you're only interested in the latest flagships, you'll want to look elsewhere.
FAQ
Where is the best place to buy unlocked cell phones?
Amazon is one of the best sources if you are looking for unlocked cell phones. Most major manufacturers have unlocked models of their devices, which means you can use the phone on all major US carriers, including AT&T, T-Mobile/Sprint, and Verizon. Amazon has a huge selection of flagship, mid-range and budget devices available unlocked. With the purchase, you can use your SIM card and the service of your choice.
Where is the best place to buy used cell phones?
If you're on a tight budget and don't need the latest, a used phone is a great way to save. You can find a lot of used phones for sale on eBay. Sellers must upload pictures and state the condition of the device.
Where is the best place to get mobile phone insurance?
If you want to protect your phone against drops, damage and theft, mobile phone insurance can give you peace of mind. Our list of the best cell phone providers has a good list of options for those with multiple devices, those on a budget, families, and more. Some credit cards also offer phone insurance, so you might want to check with your carrier.