The 7 Best Gaming Phones of 2022
Mobile games today have gone above and beyond Candy Crush and Angry Birds, and the best gaming phones are proof of that. Games whose size, complexity and visual quality were previously reserved for home consoles can now be played anywhere, on a device that fits in your pocket and a device that can also make calls, take photos and manage your day. Current life.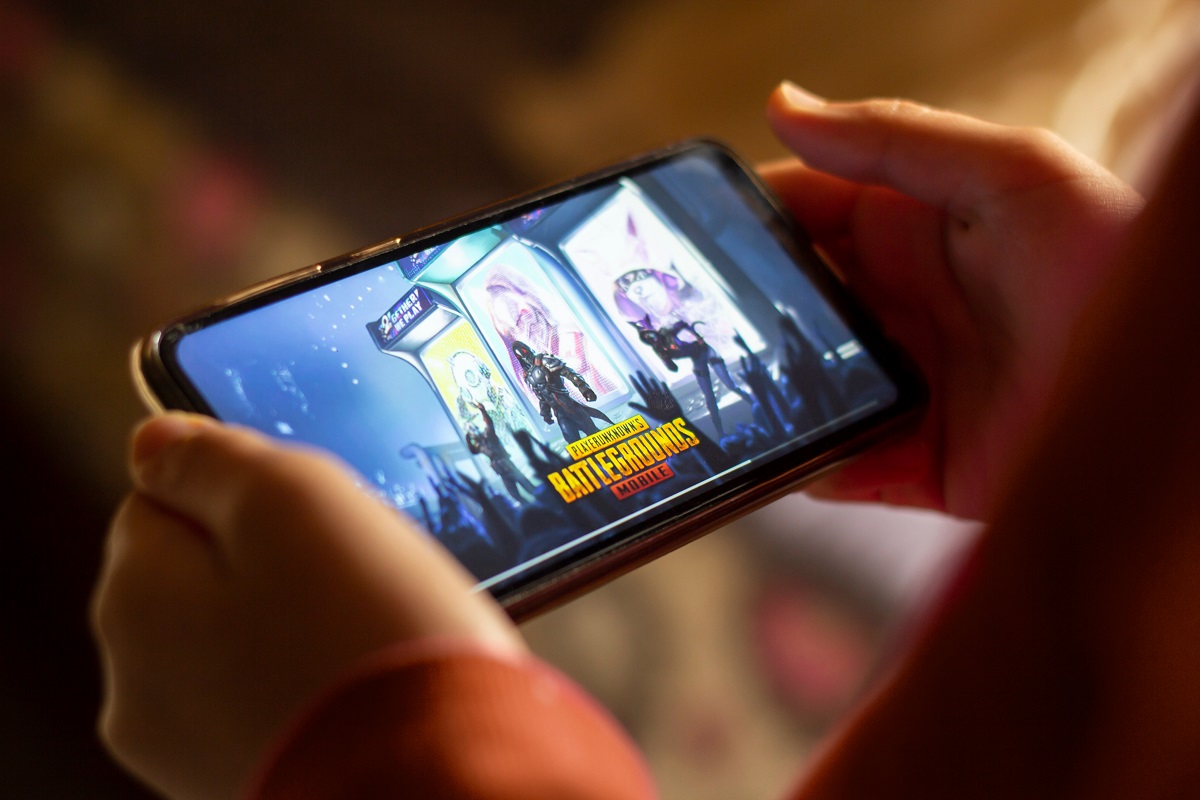 If you plan to play a lot of mobile games, especially advanced modern games with lots of 3D graphics, you need a phone with a lot of processing power. You need enough storage for your downloads and enough battery life to continue. The best smartphones generally shouldn't have a problem with all of the above, even if they are often expensive. The primary choice is likely iOS or Android, each with unique benefits in terms of features, app stores, and services.
And then there are phones designed specifically for gaming, with player-centric designs, extra buttons, high refresh rates, cooling systems, and other extra features. The selection isn't huge at the moment, but it suits your needs if gaming is your priority. Check out our list of the best gaming phones and see if any of these great devices ring your bell.
Best package: Asus ROG Phone 5
As part of the Republic of Gamers (ROG) gaming hardware and peripherals brand, Asus has taken the next logical step in gaming smartphones, and the results are nothing short of impressive. ROG Phone 5 runs on the lightning-fast Qualcomm Snapdragon 888 5G mobile platform with up to 16GB of RAM and 256GB of storage (the Ultimate model has 18GB of RAM and 512GB of storage).
Whichever configuration you choose, it is more than enough to handle any game. And the 6.78-inch 2,446 x 1,080-pixel display offers more than just a big picture – it's a bright and vibrant Samsung AMOLED display with a 144Hz refresh rate, designed to keep everything smooth and clear. Although the hardware works hard, the phone stays cool and lasts surprisingly long on its battery. When the device is running low, you can fully charge it in under an hour, although wireless charging is not supported.
ROG Phone 5's software, built around the Android 11 operating system, is also tailor-made for gamers. The Asus Game Genie interface allows you to view and adjust detailed settings in any game or application, including assigning touch controls to a physical controller, even in games that don't normally support it. You can also connect inputs to handy Air Triggers – ultrasonic touch sensors on the sides of the phone.
All in all, ROG Phone 5 is packed with features designed to enhance your gaming experience, from the powerful sound of dual front speakers, charging ports that don't interfere with your grip, and a wide variety of supported gaming accessories. . However, it is more difficult to sell as a pure smartphone outside of games due to the relatively large size and weight, mediocre camera quality and high price.
Best value for money: Nubia Red Magic 6
The best gaming phones require the most powerful mobile hardware and this often comes at a high price. While the Nubia Red Magic 6 isn't cheap, it offers gamers truly impressive performance and features at a relatively low cost.
You can't ask for much more than a Qualcomm Snapdragon 888 with 12GB of RAM, boosted to 16GB in the Pro variant. You can easily enjoy 3D games thanks to the fan-based active cooling system which prevents the device from overheating too much in your hands (although it can get a little noisy when the fan starts up).
The Red Magic 6 doesn't skimp on the screen either, with a 6.8-inch, 2400 x 1080-pixel AMOLED display that delivers a super-smooth 165Hz refresh rate for games that support it. It is faster than any other phone on the market.
Your game also includes a couple of touch-sensitive shoulder trigger buttons that you can program for almost any game. To stay connected to online gaming, Red Magic 6 supports the new Wi-Fi 6E standard in addition to 5G, which can use the third band – 6 GHz – to reduce latency and improve stability.
The main operating system of the phone is Android 11, Google Play Store, and other Google apps that you would expect. However, the Red Magic OS based on it has some browsing and loading errors that may annoy some users. Added to the insignificant camera quality.
Best iOS: Apple iPhone 12 Pro Max
If you are a fan of Apple products and especially the iPhone, you probably know that they represent the best phones for any purpose. Of the current range, the iPhone 12 Pro Max is the biggest, boldest and most expensive of them all, and it has all the elements to make it a great gaming device. Apple's custom A14 Bionic chip is a highly advanced system that combines the CPU, GPU, and Neural Engine to create the fastest mobile processor you'll find today.
There are tons of games available from Apple's App Store and Apple's Arcade subscription service, and the iPhone 12 Pro Max can run through them without breaking a sweat. You can also keep playing for longer thanks to excellent battery life that lasts longer than its smaller iPhone counterparts.
The most obvious difference between the iPhone 12 Pro Max and other models is the size, no other iPhone offers a Super Retina XDR display with a diagonal of 6.7 inches. It feels incredibly sharp and smooth even at the default 60Hz refresh rate – slower than what you'll find on android competitors and gaming phones.
You also won't find any other gamer features like toggle buttons, liquid cooling, or graphics enhancement software. You get a very powerful and stylish everyday phone with superior photo and video capabilities, which is also one of the best for gaming.
Best Budget iOS: Apple iPhone SE (2020)
The premium reputation of Apple's iPhones usually comes at a high price, but the iPhone SE (now in its second iteration) has proven to be a popular and affordable model that doesn't compromise on quality. One area where it's scalable is the display, with a 4.7-inch 1,334 x 750 pixel display that looks tiny next to the massive displays on most gaming-focused phones. It's still a great looking Retina HD display with the added benefit of being much easier to store and hold in one hand.
Also, the iPhone SE doesn't run on the latest and greatest Apple processor ever, but you'll barely notice the difference during your gaming sessions. The A13 Bionic chip is the same one used in the iPhone 11 pro, just one generation after the top models. It's still great, even compared to competing devices with more RAM.
The entry-level phone makes a few other compromises, including slightly shorter battery life and a lack of 5G network connectivity. But you still have many of the features that iPhone users have come to appreciate, including powerful cameras and an intuitive iOS 14 interface.
You can also use Apple Arcade, which offers unlimited access to a growing collection of games for just $5 a month. If you want to try a huge selection of new and classic games, it can be as surprising as the iPhone SE itself.
Best Android: Samsung Galaxy Note20 Ultra 5G
If you're looking for a multipurpose Android phone that isn't necessarily designed for gaming, the Samsung Galaxy Note20 Ultra 5G can certainly do it all. Write notes and writings with the Note Line S Pen, a precise and convenient pen that attaches to the base of the phone. Take stunning photos and videos in up to 8K resolution with three high-performance cameras with a 108-megapixel ultra-wide-angle lens and 5x optical zoom (50x digital) that make all the difference. It's a phone for those willing to pay a lot of dollars for a lot of phones.
When it's time to start gaming, Note20 Ultra 5G's Qualcomm Snapdragon 865+ mobile platform with 12GB of RAM is as powerful as it gets. And while the giant screen makes the phone a little unwieldy for everyday use, the 6.9-inch AMOLED screen is great for showing all the action and detail in these graphically intensive games.
You can also change the 120Hz setting for smoother animations and response, though it drops to 1080p instead of the full 3088 x 1440 pixel resolution. Samsung's DeX interface lets you stream your phone's screen to a monitor or TV if you're gaming on even bigger screens.
The new game route is also available for Android users who subscribe to Xbox Game Pass Ultimate, which lets you stream over 100 big games from the cloud to your mobile device. It eliminates the need for the Note20 Ultra 5G's processing power, but the phone can still take advantage of Wi-Fi 6 and 5G capabilities for fast, low-latency connections.