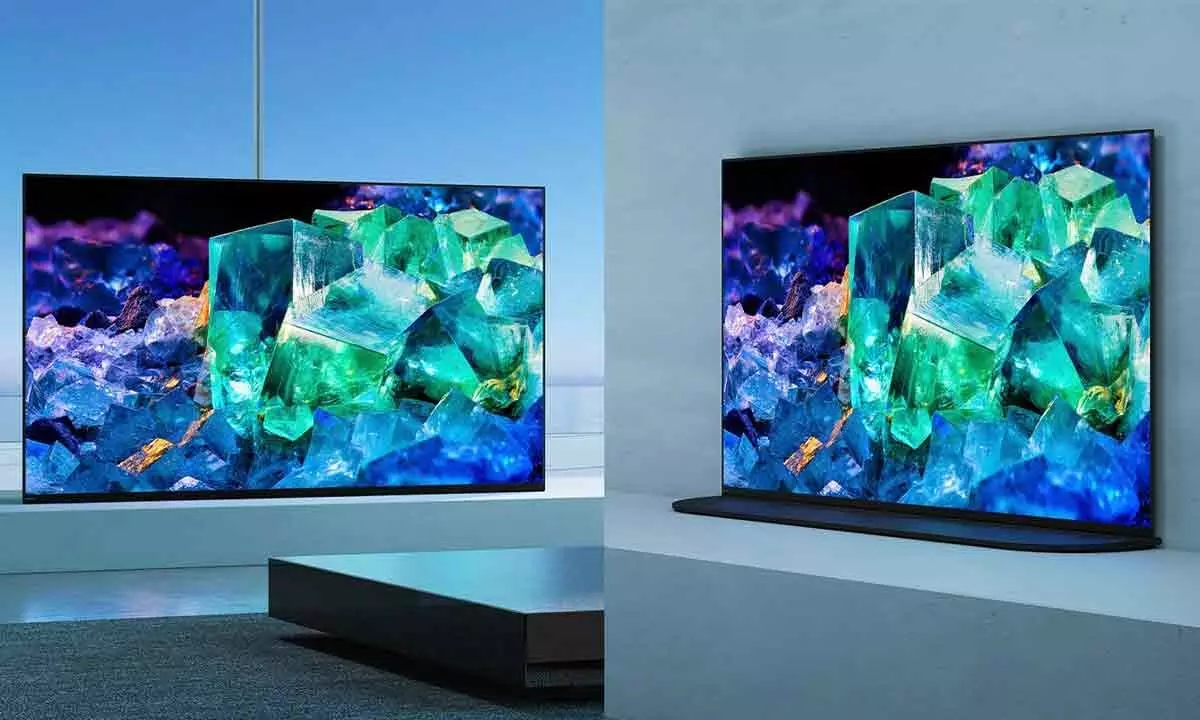 If you can afford it, our experts think you should buy Samsung's 55-inch QN55 – the 55-inch screen won't overwhelm your room and the picture quality is great. If you're on a budget, TCL's 43-inch screen is a good choice.
Smaller brands like TCL and Hisense offer more affordable options with basic features like preloaded streaming apps, 4K resolution, and plenty of HDMI inputs for game consoles and playback devices. In addition to VRR support, console gamers should also look at response times and screen size to get a TV that provides the optimal gaming experience without overwhelming your space.
Many new smart TVs can mirror your smartphone or tablet; This means you can share content from your mobile devices for more ways to view photos, listen to music or watch videos with family and friends. If you've ditched your cable or satellite provider and switched to streaming exclusively, you'll want to invest in a TV that offers a full range of preloaded apps like Netflix, Prime Video and Disney+, while still allowing you to download others like Spotify to round out your entertainment options. For customers who rely on virtual assistants like Alexa, a voice-controlled TV is essential for hands-free navigation and media control, as well as integration into a smart home network. Check out our top picks below for the best TVs from brands like LG, TCL and Samsung to see what's right for your home.
Best Overall: Samsung QN55QN85AAFXZA 55-inch 4K Neo QLED TV
Unveiled at CES 2021, Samsung's QN85A series quickly showed why you should keep an eye on it when you're looking to upgrade your home theater. It uses an updated QLED panel with mini-LEDs and individual contrast zones to create colors and details that rival those seen on OLED models. The all-new processor uses deep neural networks to analyze media on a scene-by-scene basis for more accurate scaling of non-4K content and an optimal viewing experience every time. Built-in speakers use object tracking sound technology to create virtual 3D surround sound without installing additional equipment, giving you a more immersive movie experience. The ultra-slim, modern design adds a touch of sophisticated style to almost any interior, and the virtually invisible bezel offers edge-to-edge viewing for a better viewing angle. With the updated Multi-View feature, you can now watch up to four video feeds at the same time, and if you have Samsung mobile devices, you can share your screen directly to your TV with Tap View.
Best OLED: LG OLED65C1PUB 65-inch OLED TV
The 65-inch C1 series is one of LG's latest OLED models and is packed with updated and new features. It's built around the fourth-generation a9 processor, which uses artificial intelligence and deep learning algorithms to analyze footage and display on a scene-by-scene basis for optimal contrast, detail and color in both native 4K and zoomed content. It also supports Dolby Vision IQ HDR and Dolby Atmos technologies to enhance picture quality and virtual surround sound for a more cinematic experience. And with Bluetooth 5.0 connectivity, you can set up wireless home audio devices for custom theater setups.
With built-in voice control via Alexa or Google Assistant and variable refresh rate support for Nvidia G-Sync and AMD Free Sync, the C1 is the ideal choice for anyone who's managed to get their hands on a new PlayStation 5 or Xbox console. X Series It also has a new Magic Tap feature that lets you touch the TV with your smartphone or tablet and instantly mirror photos and videos on the screen to share media files with friends and family. This TV still has some customer favorite features such as pre-loaded apps, sports alert function and numerous HDMI inputs to connect all your favorite playback devices and game consoles.
Best Budget: TCL 43S425 43-inch 4K UHD Roku TV
For anyone looking to buy their first 4K TV or upgrade their home theater on a modest budget, the TCL 43S425 is an excellent option, one of the best TVs available in this price range. It sells for under $250, making it suitable for all but the tightest electronic budgets. It runs on the Roku platform and provides instant access to thousands of apps, shows, movies and songs without an external streaming device. The Roku hub's menu is sleek and streamlined, so you can quickly and easily access game consoles, apps, cable and satellite boxes, and even antennas without having to remember HDMI input locations or navigate confusing menus.
The Roku app can turn your smartphone or tablet into a voice-activated remote for easy searching and navigation; You can also connect the TV to an external smart speaker like Google Home or Amazon Echo to extend voice control. The 43-inch screen offers an excellent 4K resolution and thanks to HDR support you get impressive details and contrast to make images even more lifelike.
Best 8K: Samsung QN65QN900AFXZA 65-inch Neo QLED 8K TV
TVs with native 8K resolution are starting to become more affordable, although they are still out of reach for many customers. The Samsung QN900A uses the same Neo QLED panel as its 4K cousins, but with more controlled contrast areas for more detail and deeper blacks for more realistic images. The all-new processor uses a neural network for better upscaling of non-8K content and subject-tracking audio for an immersive listening and movie experience without connecting additional speakers or sound bars. The voice-activated remote works with Samsung's Bixby, Alexa or Google Assistant for hands-free control, and Bluetooth connectivity lets you set up wireless home audio devices or share the screens of your mobile devices.
Best 55-inch: Samsung UN55TU8200 55-inch 4K TV
55-inch TVs are the best living room and home theater TVs, and the Samsung TU8000 is one of the best 55-inch options available. It features an all-new Crystal UHD display and Crystal 4K processor that deliver crisp, clear 4K resolution and wide color gamut at almost all viewing angles. It uses the new Tien operating system to give you access to preloaded apps like Netflix, Hulu, and YouTube for streaming. The voice-activated remote has Bixby and Alexa built-in and is compatible with Google Assistant, so you can choose your favorite hands-free operating system.
The back of the TV has built-in channels and allows for easy cable management to keep your setup neat and organized. The screen has an ultra-thin bezel that provides an edge-to-edge view for a more immersive viewing experience. Built-in Bluetooth connectivity lets you wirelessly configure the sound bar, speakers, and subwoofer for a custom audio setup. Gamers will appreciate a special game mode that automatically detects when you turn on the console and instantly adjusts the refresh rate and picture settings for low-latency games.
Best for Gaming: 85-inch Samsung QN85Q70TAFXZA 4K Smart TV
If you managed to get your hands on the new PlayStation 5 or Xbox Series X, you'll also need to get the Samsung Q70T to complete the game mode update. This TV supports AMD Free Sync variable refresh rate, which synchronizes the TV and console screen to avoid annoying cracks and stutters; and with the native 120Hz refresh rate, motion blur is virtually non-existent. The QLED display uses two LED panels to simultaneously create warm and cool colors for a wider color gamut and better contrast. The updated processor uses artificial intelligence to produce stunning 4K resolution and high-quality 1080p content, so even older games look great. The Q70T has built-in environmental sensors that monitor the room's light and sound and automatically adjust the screen brightness and volume to suit almost any environment. And with the multi-screen feature, you can cast the screen from your smartphone or tablet to your TV while you play and watch how-to videos if you're strapped to a piece of clothing, or watch important news and trailers without having to switch inputs.