8 Best 60-inch TVs of 2022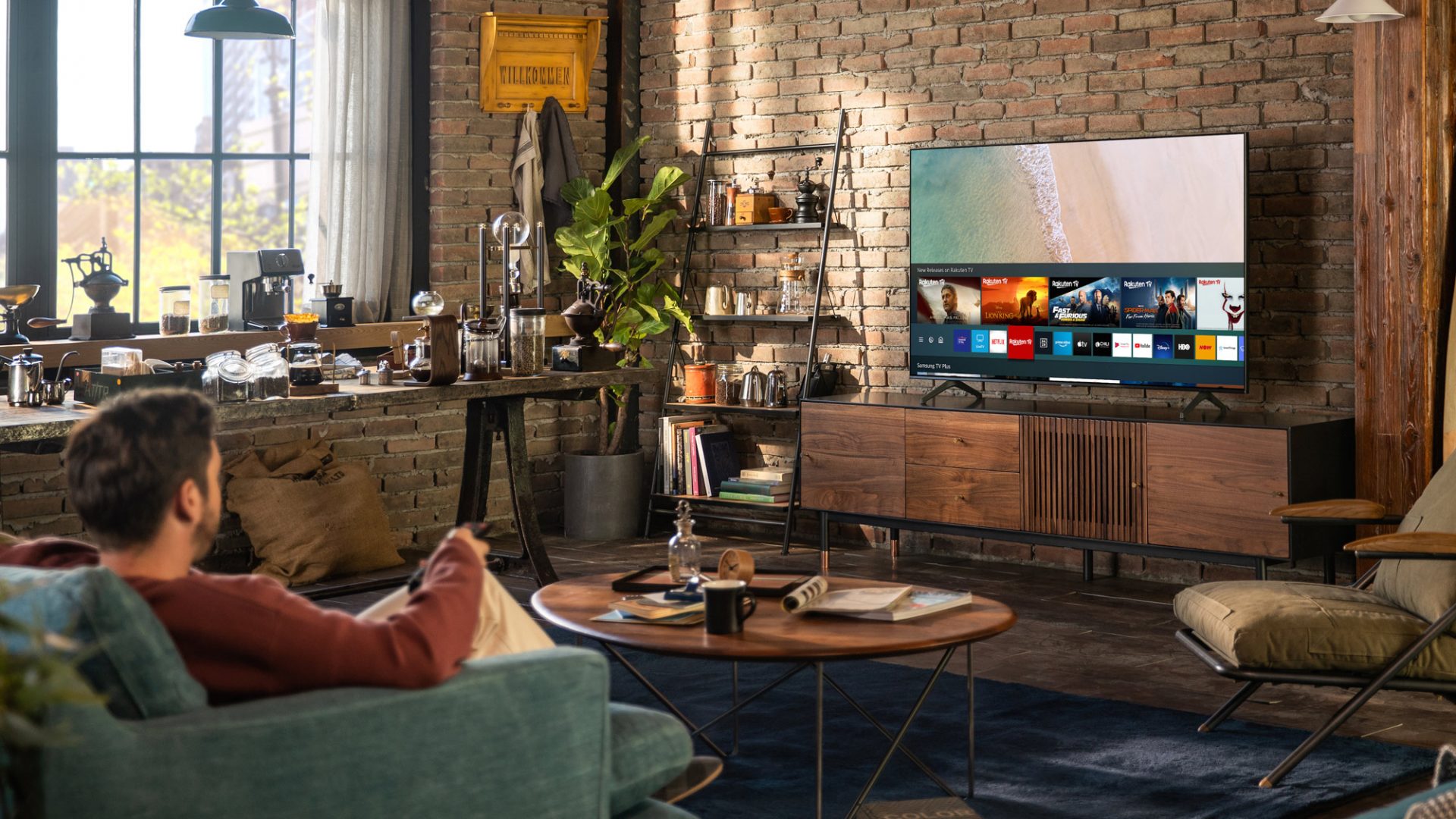 The most important thing to consider when choosing a 60 inch TV is the panel, the part of the TV that displays the image. Most people will be fine with 4K at this size, as it's best to upgrade to a larger size to get the full benefit of 8K unless you have the physical space.
Viewing angles are also important. Thanks to televisions with excellent viewing angles, a whole group of people can watch together in any room without compromising picture quality. HDR10+ and Dolby Vision are important if you want to bring out the colors, and you'll want to look for a bright, non-reflective display if your TV room has a lot of natural light.
Whether you have a home theater or work in a smaller space but want to be close to the action, here are the best 60-inch TVs.
The best package: the 65-inch Sony X90J
The Sony XR65X90J is a 65-inch 4K LED panel TV that offers all the important features at a reasonable price. It improves on Sony's previous mid-range offering by adding HDR10 support for bolder, more vibrant colors and produces one of the best pictures you'll see on a 65-inch non-OLED TV.
Upscaling works really well, which means non-4K movies and TV shows are great. Support for 120 fps (frames per second) frame rates, the number of frames displayed per second, and the amazing response time make it a good choice for gaming as well. The screen is bright and colorful, and full local dimming support improves contrast and makes the picture even more vivid.
Runner-up, best overall: Samsung QN85A (65 inches)
The Samsung QN85A is a 65-inch TV that's ideal for all types of content, including HDR (High Dynamic Range) movies and TV shows, fast-paced sports, gaming and even a computer monitor. The Neo QLED panel is exceptionally bright, producing powerful HDR content with little to no glare or reflections, even in bright rooms.
The Neo QLED display can also display beautiful deep blacks, and local dimming enables Mini LED backlighting. The updated content looks great with no noticeable artifacts (distortion). One of the three HDMI ports is HDMI 2.1, which means it supports 4K video input at 120Hz refresh rate. It also supports Free Sync and VRR (Variable Refresh Rate), making it a good choice for gaming.
Best curved screen: Samsung TU-8300 65-inch curved 4K TV
If you're a fan of curved screens and want to bring the same experience to your living room, or if you're interested in excellent viewing angles, the Samsung TU-8300 is the curved screen you're looking for. Most TVs have flat screens, but the TU-8300's 65-inch 4K panel curves slightly from the center to the edges to enhance the viewing experience.
Excellent response times make it a great choice for watching sports, and the low input lag combined with good viewing angles is the perfect formula for bringing your friends together for local multiplayer on your favorite video games.
Best Roku TV: TCL 65R635 65-inch Series 6 QLED 4K TV with Dolby Vision HDR
The 65-inch version of TCL's 65R635 series remains the best Roku platform integration in its class. It has a brilliant backlit 4K panel with Mini LED technology for excellent local dimming, Quantum Dot technology for excellent color accuracy and flawless scaling mode. Being a Roku TV at its core, upscaling (increasing video resolution) is very useful when streaming standard or high definition content.
You'll still get a slightly better experience if you spend the money on a Netflix subscription with original 4K content. However, the 65R635 does a great job of blowing up low-res content without much blurring or video artifacts like pixilation. It also includes a built-in Roku remote that supports voice commands, so you can use Alexa and Google Assistant right from the TV.
Best Budget: Hisense 65A6G
The Hisense 65A6G is a 65-inch 4K TV that packs a lot of great features despite its entry-level price. It's based on the Android TV platform, so you can access many streaming apps right away, and you can even install apps from the web without changing anything. The 65A6G includes all the popular streaming apps, and the voice-activated remote even has shortcuts for popular services like Prime Video, Netflix and YouTube.
It is also compatible with Chromecast, so you can cast content directly from your phone or computer to your TV. Scaling is also very good, so you can stream lower resolution content or plug in a DVD player and the picture will still look clean with no blurring or distortion.
Best for Gaming: LG OLED65C1PUB 65-inch OLED TV
The LG C1 OLED is one of the best 65-inch TVs out there, but it's mostly suited to gaming. It supports FreeSync and G-Sync to reduce screen tearing, an ugly effect where the top and bottom of an image can appear torn during fast movements. It also supports Variable Refresh Rate (VRR), which allows the TV to dynamically adjust the refresh rate based on the upcoming frame rate of the game you're playing. VRR can make the gaming experience smoother.
The beautiful OLED screen provides the lightning-fast response times you need when playing fast-paced games. It's also great for showing off the stunning graphics of many modern games, thanks to brilliant HDR colors and perfect blacks without a hint of light bloom. This distortion occurs when the bright areas of the image overlap the surrounding dark areas, creating a halo effect.
Best photo: LG G1 (65-inch)
The LG G1 represents the next level of picture quality with its 65-inch OLED Evo panel. LG claims that the Evo panels offer a brighter image and more vibrant colors than a standard OLED screen. With universal brightness and excellent reflection management, it looks almost as good in bright sunlight as it does in a dark room.
The OLED panel is equally good at displaying perfect blacks, resulting in an excellent contrast ratio. It also has a native refresh rate of 120Hz (how many times the screen refreshes per second) and all four HDMI ports support the HDM1 2.1 standard, which is required to transmit a 4K 120Hz signal. This makes it perfect for all types of content, including games. FreeSync, G-Sync and variable refresh rates make the game smooth and stuttering.
Best Release: LG 65QNED99UPA
The LG 65QNED99U is a luxury 65 inch television with a crystal clear 8K backlit panel with Mini LED technology. While this is an expensive TV, the 8K display is backed by excellent upscaling, so everything from standard DVDs and high-definition Blu-ray discs to 4K content looks great with no noticeable distortion or shadow blurring.
It's also bright enough to bring out the vibrant HDR colors and looks good even in very bright rooms. Viewing angles are great, just a little darkening of the edges when viewed from the side and no real glare issues from the bright screen. It comes with Webs (LG's smart TV operating system), which includes several downloadable streaming apps and has four HDMI 2.1 ports for connecting physical devices.
Final verdict
If you have a medium-sized living room or home theater and don't want to take up space, the 65-inch Sony X90J (see on Amazon) is the way to go. The 4K LED panel looks great with full local dimming and HDR10 and Dolby Vision support. The 65-inch LG C1 OLED (check it out on Amazon) is a major upgrade if you're serious about gaming or want a better picture, but it's comparable in price.
What to look for with a 60-inch TV
Solution
Most 60-inch TVs have 4K (3840x2160p) panels, which is a good resolution for TVs of this size. Some premium models go up to 8K (7680x4320p resolution) for a premium viewing experience, but 4K is fine if it's not within your budget. It's also important to check how well your TV handles upscaling, since most of the content you watch is Advanced Standard Definition (SD) and High Definition (HD) video, rather than native 4K. Look for a TV that can scale without too much noise and distortion.