8 Best Wi-Fi Cameras, Selected by a Photographer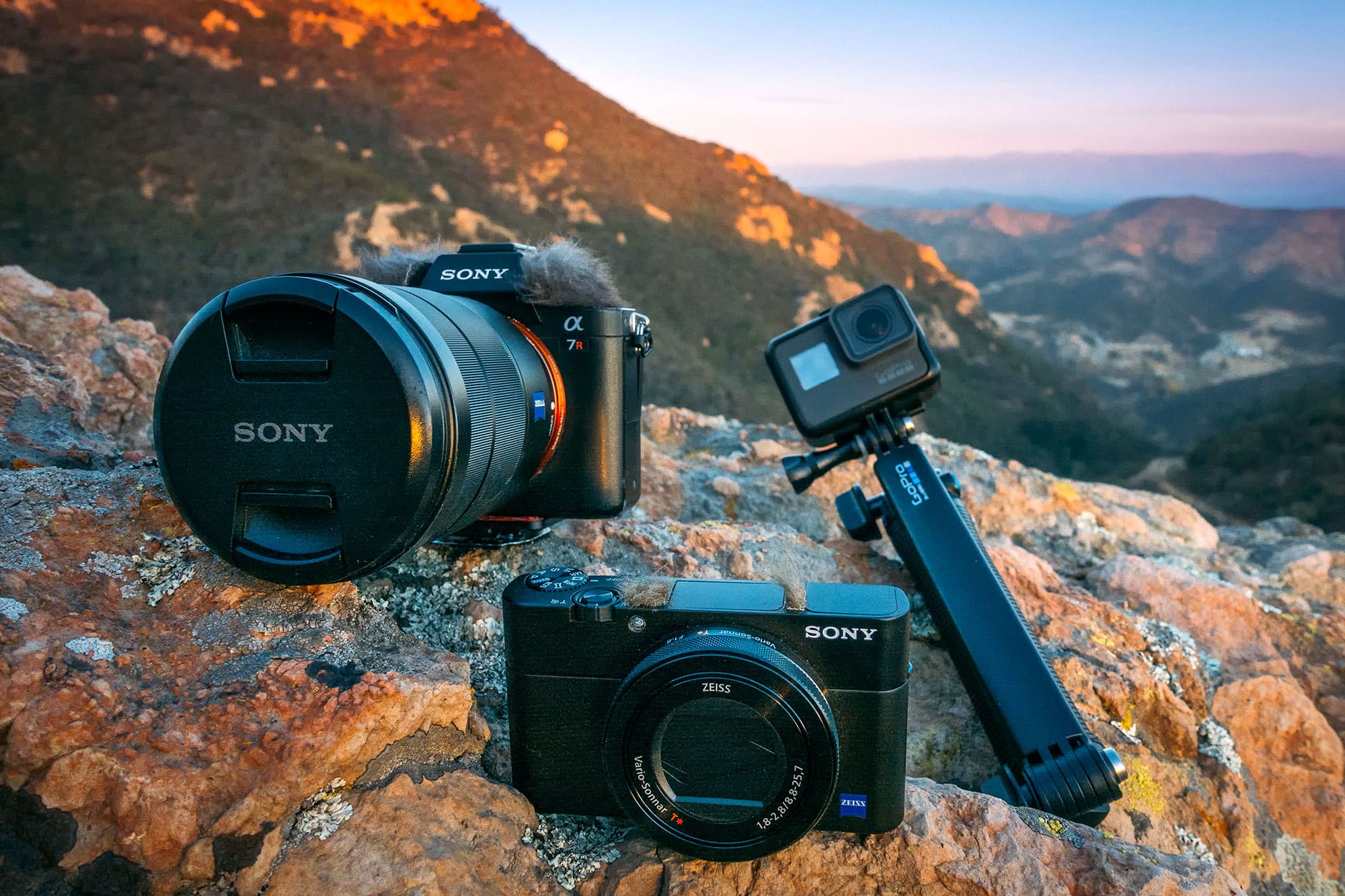 Most smartphones have pretty decent cameras, but you might want more due to their physical limitations. Today, there are many powerful cameras with advanced Wi-Fi connectivity that can significantly improve the quality of the photos you take. Connect them to your smartphone or tablet and you can quickly and easily share photos that stand out.
While many cameras have Wi-Fi, we've chosen options that give you a reason to bring or use them rather than just sticking with your phone. Whether you want to take and share professional-looking photos or are a video blogger, here are our picks for the best Wi-Fi cameras.
Best overall: Fujifilm X100V
When you use a camera to complement your smartphone, you want something special, something that makes you want to use it and shoot with it. The X100V has pick-and-shoot charm and gorgeous graphics to support its unique and eye-catching vintage design.
At its core, the X100V is powered by a huge sensor. This sensor is capable of producing the highest quality images captured with its 35mm equivalent lens (universal and versatile format). The lens has a bright aperture (the amount of light it lets in) that provides creamy blurry bokeh effect areas and sharp images in low light conditions.
We've spent some time with the X100V and the retro-inspired controls are a joy to use. We also appreciate the unique hybrid optical / digital rangefinder viewfinder, which allows you to look through the viewfinder or screen.
With the X100V, you'll be just as excited about taking pictures as you are about transferring them to your phone and sharing them with your friends.
Best overall, second: ZEISS ZX1
The truth is, the ZEISS ZX1 would be our first choice for the best Wi-Fi camera, if not for the luxury price. You can buy a professional DSLR or a high-end mirrorless camera and lens and maybe get some changes for the same price. However, the ZX1 puts everyone else to shame when it comes to connectivity.
With this camera, you don't need to connect to your smartphone or computer to share photos. You can do this directly from the camera by connecting directly to a Wi-Fi connection to the Internet. It has built-in Adobe Light room editing software and is one of the most complete all-in-one photo solutions. Indeed, it has a full-frame image sensor and a high-quality ZEISS lens.
If you can justify the serious expense for a very expensive camera, the ZEISS ZX1 is an exceptional and unique photographic experience.
Best value for money: Canon Powers hot G1 X Mark III
The Canon Powers hot G1 X Mark III is a great option if you want a compact camera with a large sensor, a zoom lens and just a great Wi-Fi photography experience. It's still pretty expensive, but for your money you get a point-and-shoot camera with most of the features you'd expect from an entry-level DSLR or mirrorless camera.
This camera's sensor is similar to our more popular Fujifilm X100V, but the G1 X Mark III is only available for around 75% of the price. It is also more flexible in the zoom range with its 3x 24-72mm equivalent lens. However, the X100V's lens lets in more light and provides better background blur. It beats the G1 X Mark III overall, but this Canon is certainly no worse option if you're looking to save money.
Best for street photography: RICOH GR Six
Many photographers consider RICOH's compact GR series cameras to be the best tool for street photography. These compact cameras produce stunning images and don't stand out unnecessarily on a busy street thanks to their understated appearance. The RICOH GR IIIx camera has a large, high-resolution sensor behind a 40mm equivalent lens. This is a very versatile focal length (how much the camera captures) that takes great professional quality photos.
It is a great camera for any type of photographer. It does have some drawbacks, however, including a fixed screen that you can't tilt if you're shooting from awkward angles. Also, it cannot record 4K video like most other modern cameras. However, the Ricoh GR III X is the perfect camera for street photographers looking for spontaneous images.
Best superzoom: Nikon COOLPIX P1000
It's hard to overstate how interesting we find this camera's optical zoom (a lens that moves to focus on subjects). The P1000 can shoot with a wide-angle focal length equivalent to 24 mm, up to 3000 mm. This means that this camera has an amazing 125x zoom, which allows you to shoot subjects from any distance as if they were close.
While this is an incredibly versatile camera with an unprecedented zoom range, there are a few caveats beyond its large size. It's not cheap and the sensor is comparable in size to a typical smartphone camera sensor. Thanks to the smaller sensor, it achieves a fantastic range, which can be fun whether you're traveling or just watching birds in your garden.
Best for vlogging: Sony ZV-1 camera
If you want to create professional-quality vlogs (video blogs) on the go, the Sony ZV-1 is a great upgrade to smartphone photography. It is a very compact system with professional photo and video capabilities. The basic ZV-1 package is a great camera even if you don't plan on logging. However, the Vlogger accessory kit becomes its own all-in-one mobile videography studio.
The biggest downside here is the relatively small camera sensor. However, there are cameras available with bigger sensors for not much more money if that's what you're looking for. However, for vloggers, the ZV-1 is unbeatable.
Best budget: Panasonic LUMIX DMC-ZS100K
If sticking to a tight budget is important, the Panasonic LUMIX DMC-ZS100K is a very capable and versatile camera that offers several significant upgrades over your smartphone camera. Although the sensor is not much bigger than your smartphone's image sensor, it still improves image quality.
What's important is that you get a relatively long superzoom focal length when the corresponding lens is 25-250mm above the larger sensor. This arrangement makes it absolutely ideal for traveling and surely guarantees features that are not available in any smartphone.
Best waterproof: Olympus Tough TG-6
Although many modern smartphones are water-resistant to some extent, you really want to avoid getting them wet as much as possible. This is where the waterproof camera becomes a useful companion for your wildest adventures. The Olympus Tough TG-6 is the best turnkey solution for underwater photography and difficult situations. You can submerge it deep enough under water; we tested it in harsh conditions while swimming in the sea.
It's also durable, but don't be too casual when throwing; we have seen that it can be damaged by a short stone fall. Also, the small sensor doesn't produce much better pictures than your phone can, even though it has a short optical zoom. An interesting feature is the incredible super macro feature that takes amazing close-up photos. The TG-6 is also very portable (pocket size) and relatively inexpensive.
Final judgment
In addition to its beautiful retro aesthetic, the enjoyable shooting experience it provides, and the stunning images it creates, the Fujifilm X100V (see Amazon) is a fantastic camera that even the avid smartphone photographer will want to take with them. If you're willing to fork over its absurdly high price, the ZEISS ZX1 (see B&H) is also great. It puts all the other cameras on this list to shame when it comes to connectivity.