The Best Mac Desktop Publishing Software of 2022
When it comes to creating published works for digital or physical use, finding the right software can be a challenge. We've rounded up the best publishing software for Mac to give you an overview of each product's features.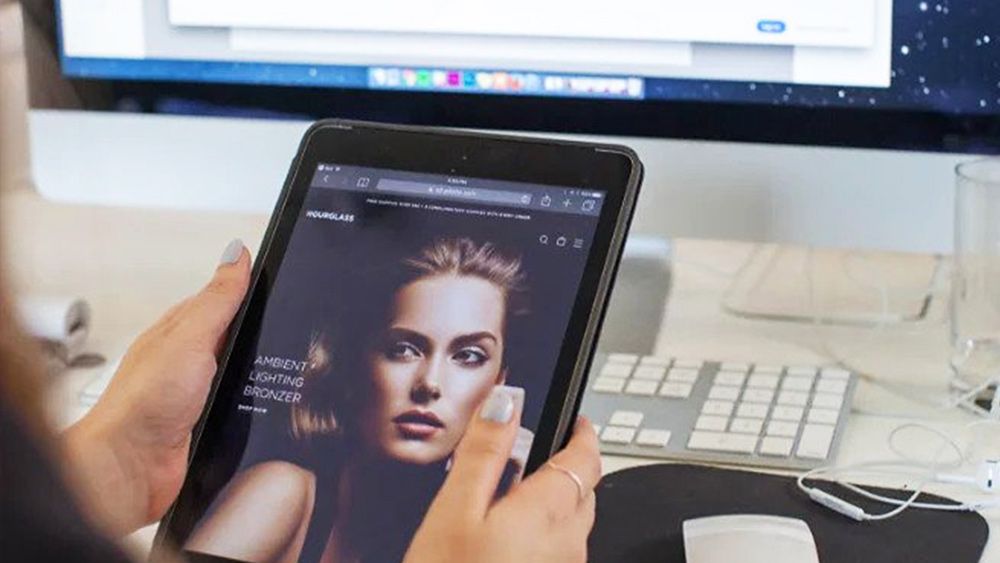 Best of all: Adobe InDesign
If you need to create and publish physical or digital documents, Adobe InDesign is the first application to look at. Whether you want to publish a book, a magazine, a poster or a simple PDF report, InDesign can handle the task.
InDesign has a toolbar that lets you create and edit documents and pages, including selection, drawing, writing, shapes, transformations, and navigation.
New features have been added to InDesign over the years, such as better document previews, document presets, document analysis to see how many people have read them, support for endnotes and digital annotations, HTML export, and more.
Like other Adobe products, InDesign is an expensive subscription-based application that can be paid monthly or in advance annually.
Second, best overall: QuarkXPress
In the world of publishing software, Quark has a long history as one of Adobe InDesign's biggest competitors. Adobe is now at the top of the design food chain, and Quark has become more of a mid-tier competitor.
This Xpress version is more SEO friendly, can automatically generate a table of contents and offers better level control. Xpress lets you import InDesign files directly, giving you better control over bleed settings, updated PDF editing options, including HTML export, animations, and more.
Xpress also claims to have a more intuitive and less cluttered interface than InDesign, so it's worth trying both before committing to one.
Ideal for vector graphics: Adobe Illustrator
When it comes to creating and editing vector graphics, no software is better known than Adobe Illustrator. Vector graphics are incredibly useful in publishing because they can be resized small (for mobile phones or small icons) or large (for billboards or large prints).
With Illustrator, you can import, edit or create new images from scratch. The toolbar contains all kinds of useful creative tools: selection, typography, design, symbols, drawing, painting, graphics, cutting, moving, cropping and zooming. It allows you to basically create anything, including logos, icons, templates and more, as long as you know how to use it of course.
Over the years, Adobe has added a lot of features to Illustrator. For example, you can import, sync, and browse multi-page PDF files with Dropbox, add the ability to create multiple drawings on canvas, support the new MacBook Pro touch bar, and more.
Like other Adobe software packages, Illustrator is a fairly expensive subscription-based application that can be paid for on a monthly basis.
Runner-up, Best in Vector Graphics: Affinity Designer
In the world of graphic design software, almost all applications in this category want to position themselves as a better alternative to Adobe Illustrator. This is about Affinity Designer, a smart and fast vector graphics application that can help you with concept art, icons, illustrations, mockups and web graphics.
While Affinity Designer may not have all the features of Illustrator, it has almost everything you need for most graphic projects. Outstanding features include the ability to zoom an image up to 1 million percent (without exaggeration), a rich color palette and infinite shades, brush stabilization, insane curve control, advanced grids, and text and font editing capabilities.
But what really sets Affinity Designer apart is the price. It costs just $55 for Windows or Mac ($22 for iPad) and requires no subscription, making it an attractive option for anyone on a budget. If you have never used Adobe products and are not tied to Adobe software in any way, Affinity Designer is a great option.
Ideal for image editing: Adobe Photoshop
Photoshop is one of the most popular photo applications in the world, and for good reason. Since its first release in 1990, Photoshop has continued to evolve, offering robust photo, image, and graphics enhancement features. Apart from this, you can also design websites, mobile apps and other digital assets that are very important to businesses.
Photoshop has many tools to help you edit and produce fascinating images. Some of the features included in the program include font variations, the arrangement of group layers, the Select Object tool that allows you to select subjects visible in images (such as people, animals, or food), and the ability to write plain text. Paste without formatting.
If your photo editing needs are minimal, you may also be able to use Adobe Photoshop Elements, which does not require a subscription. We also recommend checking out non-Adobe photo editing options such as Affinity Photo and Pixelate, shown below.
Runner-up, Best for Photo Editing: Affinity Photo
Adobe Photoshop has been the gold standard for photo editing for years. But with Adobe's recent shift to a subscription-based business model, some longtime users are also looking for a more affordable option. Affinity Photo is one such competitor that gives Photoshop good value for money. This lesser-known software has almost every photo and image editing function imaginable. Affinity photo editing features include pro-level adjustment, RAW editing, Photoshop (.PSD) editing, panorama merging, HDR merging, batch processing, digital painting, 360-degree image manipulation and multi-layer composition.
One of the coolest things about Affinity Photo is that it offers four "personas" (Photo, Liquify, Develop, and Export) that you can change depending on what you're trying to do. So when you select a Persona, the tools on the screen change. For example, if you're in the Export person, you have better control over how you export your images in other formats.
If you've only used Photoshop but want to make the switch, Affinity offers inspiring videos and tutorials to get you started. Like its brother Affinity Designer, Affinity Photo costs just $55 for Windows or Mac ($22 for iPad). It doesn't force you to sign up for a subscription, which is refreshing and will appeal to budget-conscious users. And for all the features of Affinity Photo, $55 is a serious deal.
Best Budget: iStudio Publisher
If cost is the main consideration when choosing publishing software, iStudio Publisher may be what you need. For less than $20, iStudio gives you a well-built and versatile application to publish all types of documents, including newsletters, brochures, flyers, booklets, invitations, menus, cards, and posters.
All the basic features you want in a publishing app are here, including text columns, text wrapping, quick document preview, shape size and alignment, color fill, shadows, and paragraph style. For advanced users, there are some features like custom page sizes, page templates, two page editing, and drawing sizes. And studio Publisher comes with a number of templates so you can easily start a project and then fill it with photos, text, and graphics.
While it may not be the most versatile Mac publishing software, iStudio Publisher is a superior value for beginners and users who don't need extra bells and whistles. Mac users have rated Publisher an average of 4.5/5 stars on the Mac App Store and found it a much cheaper alternative to Adobe InDesign and Photoshop.
Runner-Up, Best Budget: Pixelate Classic
Both Adobe Photoshop and Affinity Photo are great photo editing options, but if these two apps are over budget, check out Pixelate Classic and Pixelate Pro. This alternative software will save you money and provide you with most of the features you need. Pictures.
Pixelate Classic is just $30 and offers all the basics of photo and image editing, including the ability to correct photos, sketch, draw, paint, add text and shapes, and more. If you are used to using Photoshop, you will notice that some features are missing, such as the Patch tool and the History Brush.
On the higher end, Pixelate Pro costs $40 and has more features and parity with Photoshop.