Jewel wizardry: Ray Salenteya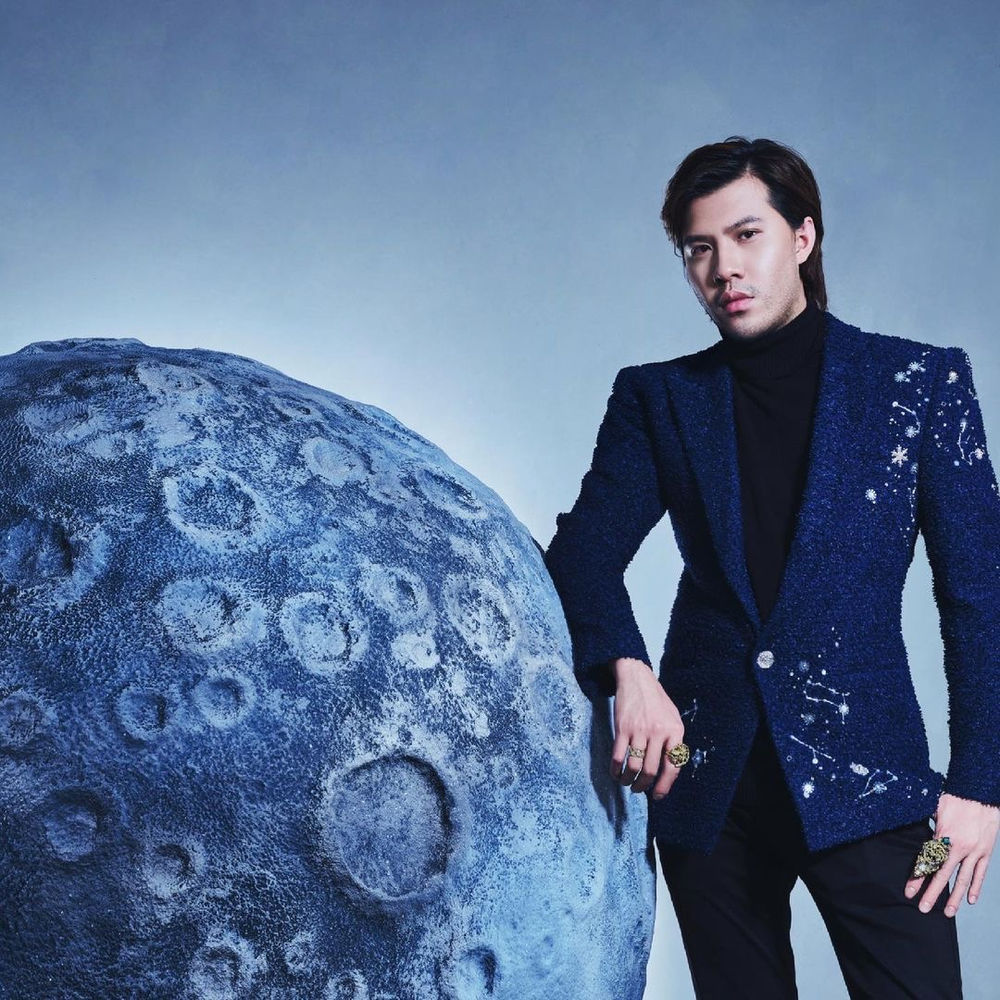 Born in the southern Chinese province of Guangdong, Ray Salenteya was born as Lin Ziliang, but a lifelong interest in wizarding mysteries and Norse mythology led to his name change.
The millennial jewelry artist was originally drawn to fashion, inspired by her grandfather, Chang Tai-lin, a painter and renowned art photographer of his time, whose memorable photos from his travels to Europe in the 1970s showed young women trendy in a cultural setting. . Although she knew little about fashion, surrounded by these photos, the young Salenteya realized that her future was here. After a short stint at design school, she opened a high fashion studio in Beijing seven years ago, creating an unmistakable style that was quickly adopted by Chinese celebrities. This led him to the world of jewelry, where he created avant-garde designs created to complement his great evening dresses and flamboyant men's tailoring.
How did you go from couture fashion to high jewelry?
I learned to embroider myself and each season I combined different precious metals and precious stones such as garnets, sapphires, meteorites and malachite with yellow gold to decorate my dresses with beautiful mysterious gemstone motifs based on Scandinavian patterns. I wanted the embroidery to share a meaningful history and show the spirit of the craft. From the development of these couture techniques I started designing jewels.
Is there a synergy in the creative process between fashion design and creation of high jewelry?
As a stylist, I see jewelry that connects legends with the style and craftsmanship of my collections – jewelry is tied to deeply embroidered motifs.
How did your interest in Norse mythology manifest in your plans?
I try to make something in my jewelry that people have never seen before. Since childhood I have recognized something strange and special in the legendary stories and sagas of the Vikings. Stories like the Aurora as a "cold bridge", a luminous arc that leads the fallen warriors into Valhalla and how the Northern Lights are the reflection of the stars of the Valkyrie's armor. I present these fantasies in the form of jewelry. They inspire the choice of metals and precious stones, the colors and the craftsmanship that I have used in my projects. I learned about the talismans of mythology in terms of stones, metals, intricate shapes and beauty and use them to tell stories about my high fashion jewelry and embroidery.
 Also the Art Nouveau aesthetics of effect?
I collect old Jugendstil jewels and have a lot of respect for the creators of the time, especially Rene Lalique. The large opals – one of my favorite gems along with emeralds and tourmalines – and the dark metal, coiled snakes and gorgeous dragons and the use of nature all evoke the Viking mythology I love. I also admire Wallace Chan and JAR for their craftsmanship and the spirit of always creating something new and inspiring.
Can you tell us about your design process?
I prefer to use rough stones over cut stones as their inclusions and textures are fascinating. For example, I could surround a garnet in its mineral form with a liquid sculptural pattern of titanium or colored white gold. This is sometimes computer designed, but is usually cut by hand and then produced in workshops in Macau, Guangzhou or Paris. Many models have the Vegvisir talisman motif on the back (under the ring or brooch). It is an Icelandic symbol, like a compass, with the powerful meaning of "Never get lost".
 Which jewelry design are you most proud of so far and why?
It is the Muspellheim ring, inspired by a Viking legend. I wanted to mimic flames in gemstones, so I used a variety of techniques, including 3D printing, gold painting, and engraving.
How can we buy your jewelry if we don't live in China?
My jewelry is not available online, but I can be contacted via Instagram @wizardray and China Jewelery and Couture Salon. We are designing new websites where the next collections and art jewels will be presented.