THE Best Wedding Venues In The UK For 2022
Hey, what a year 2020 has been! Things are certainly better for 2021, even if far from "returning to normal". So I decided to think about it and put together an article for the newlyweds. In recent years I have been following my weddings and I wanted to choose the places where I was lucky enough to shoot. That's why I titled this article The Best Wedding Venues in the UK for 2022. I hope all couples planning to get married in the next few years have the smoothest planning ever. The wedding locations below have all been fantastic locations for me to photograph.
For my weddings I have traveled all over the country for the past few years. From small intimate weddings to a wedding photographer in the Lake District, where the couple may have very few guests due to covid restrictions. Sometimes to shoot in the scenic Cotswolds. There is a lot of competition for wedding venues. As many Cotswolds wedding photographers will tell you, it has some of the most stunning wedding locations and offers stunning wedding photography.
In no particular order, here are some of the best wedding locations in the UK for 2022;
Thornton Manor, Cheshire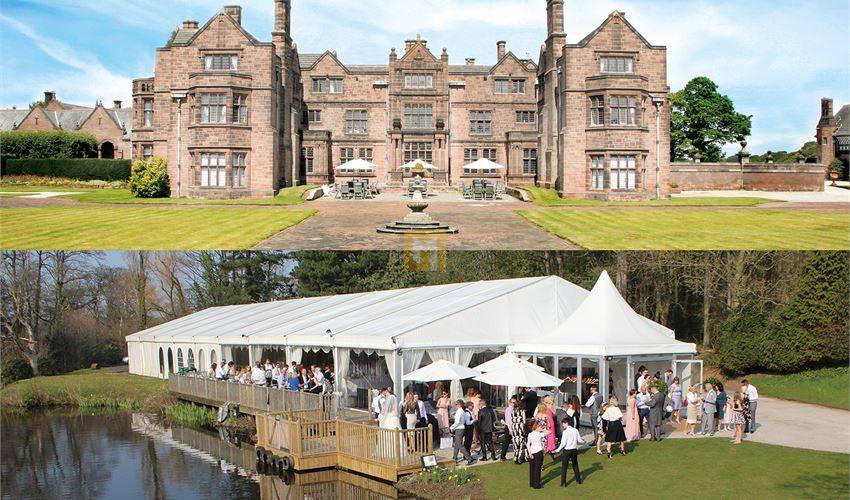 Thornton Manor is well known in the North West of England and is so large that they actually have three separate wedding venues within one wedding venue. I photographed this beautiful Cheshire wedding for Tara and Edward in the beautiful Cheshire countryside. Having already photographed the couple in a pre-wedding shoot, they already knew how relaxed my approach to wedding photography was.
This wedding took place at the Mansion, but you can also celebrate your wedding at the Lakeside Marquee or Waterside Pavillion if you prefer. It is an ideal wedding venue and I highly recommend it. Especially the villa, if you want a pleasant and luxurious atmosphere for your wedding. I am very excited to be returning here as a Thornton Manor wedding photographer soon!
Barnsley House, Cotswolds
This stunning Barnsley House wedding venue is a timeless wedding venue in one of the best wedding venues in the Cotswolds. The characteristics of the location give life to the whole place, creating the most luxurious atmosphere that will immerse your wedding guests perfectly. In the wedding photo above you can see that Cecile and Paul had their wedding ceremony outdoors. All the crazy flowers you see are made by McQueens Flowers in London. The perfect combination to make Barnsley House one of the best wedding venues in the Cotswolds.
Since shooting this wedding, I have been hired two more times as a wedding photographer by Barnsley House. If you want a super traditional English country feel for your wedding then check out this place. I wrote Why I Love Barnsley House Weddings here a few months ago, I love it here so much.
Newburgh Priory, Yorkshire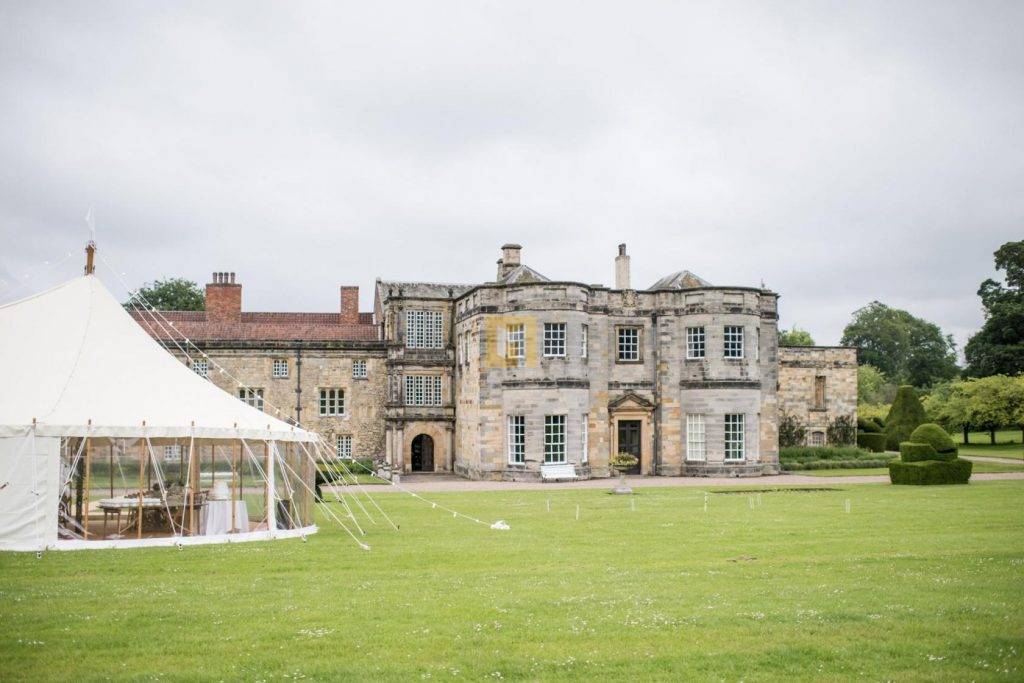 There is something wonderful about being in Yorkshire. The smell of the country air, miles of stone walls, sheep that keep you on track. It is simply a great place to stay and every time I go there I always tell myself to go there more. Newburgh Priory is located in the north of the county and is beautiful. The wedding venue in Yorkshire has so much character that it is often rented out for the filming of television series. That's why, from a photographer's point of view, it's a great place to immortalize a wedding, and that's why I've included it on this list of the best wedding locations in the UK for 2022. It's no wonder if Yorkshire wedding photographers consider such a great place to step back in time. It is again.
Silverholme Manor, Lake District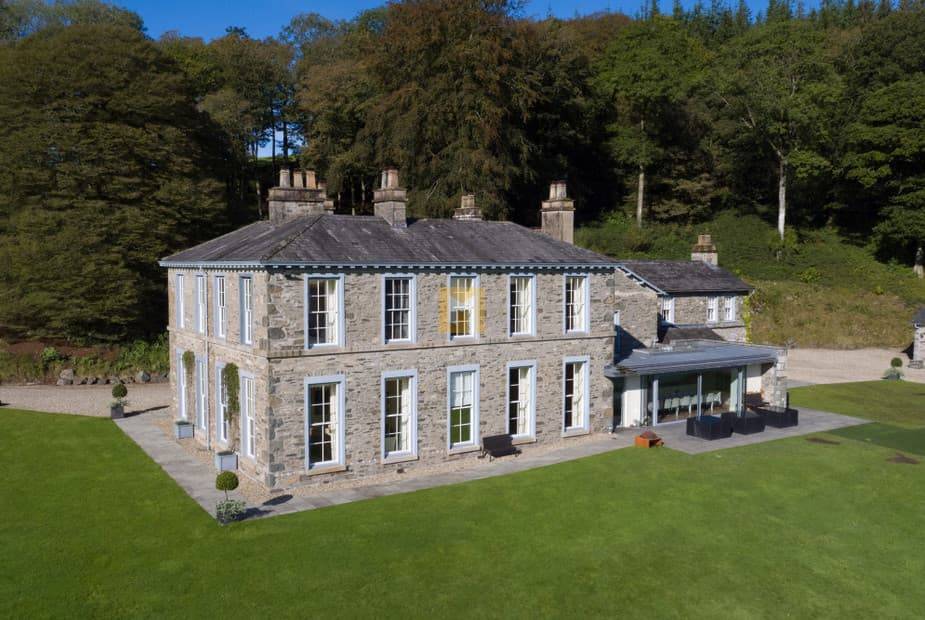 The opening photo of this article is from the same wedding as the photo above. Devorah and Daniel hired Silverholme Manor for their wedding because they wanted something with a lot of English character and especially for the Lake District. As one of the best outdoor wedding venues in the Lake District, they held their Jewish wedding ceremony outside. Located on the shores of Lake Windermere, Silverholme Manor is the perfect wedding venue if you want something a little smaller. However, only a lower amount because the location has a lot to offer in other areas as well. From spectacular views to jaw-dropping and practical accommodation options for your wedding guests. If you've already decided to get married in the Lake District, there's no need to say more about the location.
Fulham Palace, London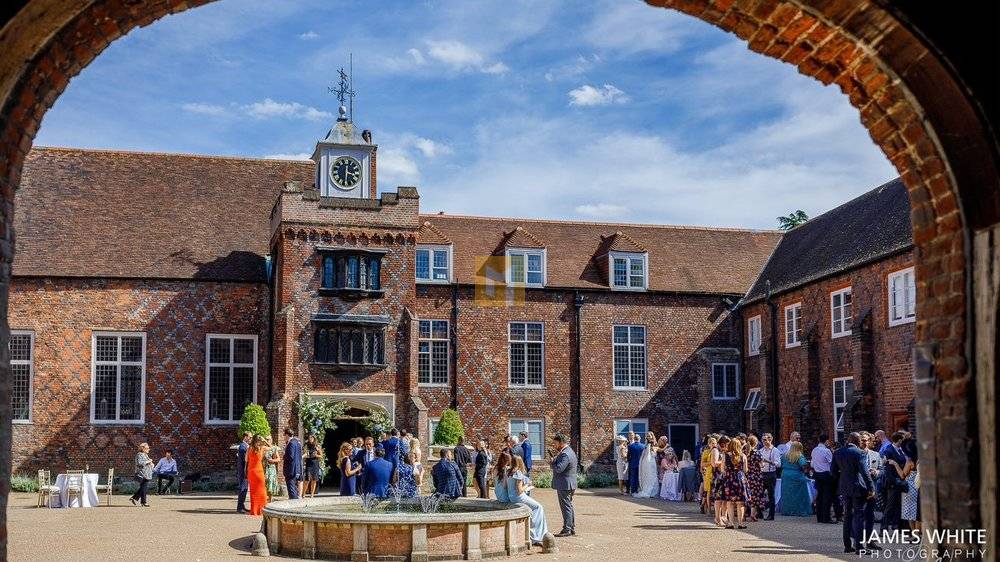 Here's another winter wedding for you and this time from my trip to London. I was hired as a wedding photographer for Yoon and Tom's Fulham Palace after a zoom interview and we got along well. I love to connect with my partners and find out who they are and who I am important to them. It makes wedding photos mean so much to them, which I've discovered ever since.
This location in the capital is beautiful and if you choose this location as your wedding venue in the UK you won't feel in the city at all. The location is within walking distance of the most beautiful church where Yoon and Tom got married. Fulham Palace has so many beautiful rooms and the marquee is the perfect setting for a wedding reception. I haven't photographed a wedding here in the summer, although the courtyards look like a great place for an outdoor reception too!
Shankley Hotel, Liverpool
The UK is full of fantastic wedding venues and I am proud to live in a city with great wedding venues. The Shankly Hotel, right in the center of Liverpool, is fantastic. My sister also got married here some time ago. The open roof and Garden of Eden offer the most extraordinary reception areas for you and your wedding guests. With a 360 degree view over the city, you won't be disappointed. In the summer there is a great warm breeze and breathtaking sunsets. In winter, you can dress warmly and admire the city's nightlife from a wonderful perspective.
Caswell House, Cotswolds
Another wedding venue in the Cotswolds and I had to add Caswell House to the list. I was lucky enough to be the wedding photographer for Andrew and Victoria's Caswell House a few years ago. I remember arriving there and loving all the open spaces and stone houses of the Cotswolds. From the grand wedding loft to the ceremony building and wedding reception, this wedding venue is breathtaking. If you are looking for something very practical for your wedding day and for all your important guests, be sure to visit this venue, definitely one of the best wedding venues in the Cotswolds.
Gilpin Lake House, Lake District
Seems to be the real Cotswolds Weddings vs Lake District Weddings here. Although I am incredibly lucky to be an experienced photographer in both fields and love to go back over and over again. I'm not sure I can put my finger in the best place. I can tell you that Gilpin Lake House is a beautiful wedding venue. The venue tends to much smaller intimate weddings and is completely exclusive, with its own private lake, boathouse and private forest. Is there much more to tell? One of the most popular outdoor wedding venues in the Lake District, the venue offers an outdoor wedding ceremony by the lake. The walk to the ceremony area is absolutely stunning.