Tasaki rethinks pearls that aren't for your granny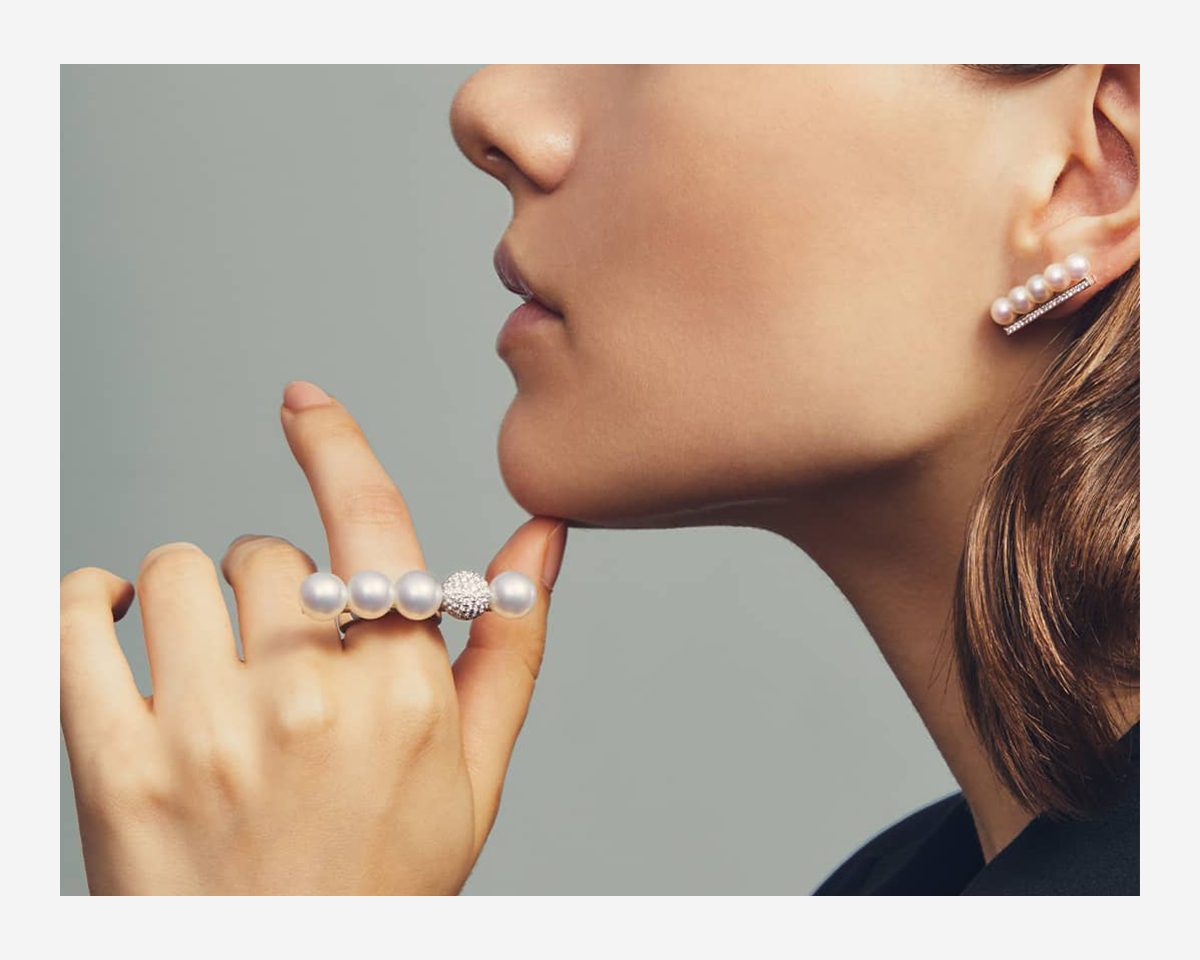 In 2012, Melanie Georgeakopoulos, the ever-creative creator of pearl jewelry, became the guest designer of Tasaki, Japan's most prestigious jewelry brand and the world's number one producer of Akoya pearls.
The Japanese jewelry company, committed to a shared passion for edgy and exciting designs, launched a collection with Ms. Georgeakopoulos called M / G Tasaki. Ten years later, the team celebrates their long-standing relationship with a new chapter that reflects the glitter of their debut.
Visiting designer with access to Task's high-tech research department and their unlimited selection of pearls, Melanie Georgeakopoulos offers her creative addiction complete freedom to reveal the inner beauty of pearls by cutting, slitting, or smoothing them. He has been known for his desire to experiment with gemstones since he founded his own company in 2010 after graduating from the Royal College of Art in London. Soon, his signature fire would reveal the different hues found in the concentric circle motifs hidden beneath the mother-of-pearl.
The latest additions to his existing Wedge collection, which he believes could not have been designed for anyone but Tasaki, involve cutting and engraving. The acute-angled part of the pearl is taken and a gold inlay is placed in its place. The effect is mesmerizing as the gold panel shimmers as it catches the light.
In Square Leaf, one of the new collections for this 10th anniversary, Melanie contrasts the hardness of a square gold plate with the curve of pearls. The warm tones of yellow gold gently fold and caress the pearls, emphasizing their pearly white. Geometric minimalism, which gives a false impression of simplicity, hides a complex and refined production process, perfectly executed in Tasaki's studios in Japan. Smart mechanisms that make life easier for the wearer are a nice addition to most gemstones. For example, the engineers created a padlock that, by pulling a rectangular golden label, adjusts the length of each chain. The bracelets can be shortened and tightened to hold the bead on the wrist and the necklaces can be worn long or short. Another technical achievement is the ingenious spherical clasp, made entirely of yellow gold, easy to open and close and which reproduces the roundness of pearls and becomes an integral part of the design.
Triple Pearl is another new anniversary collection. The line plays with pearls in three dimensions and shades in a gradient of white, pink and purple. Ms. Georgeakopoulos had Tasaki's younger clients in mind when she created the triple pearl ear cuff. Located at the top of the ear, it appeals to millennials who are more attracted to strong design than traditional pearl jewelry. The effect is glamorous and confirms that pearls are the perfect complement to an edgy look.
Asked why he is so fascinated by pearls, Georgeakopoulos states: "Pearls are inherently full of contradictions, the purity of youth and ancient wisdom, subtlety and perseverance, life and death. In my work I seek to express these contradictions. The oblique stripe in the name M / G perfectly describes this effort to look not only literally, but figuratively into the pearls, liberates them. I have decided to give pearls a new life as a versatile material with a powerful aesthetic that breaks with tradition and becomes part of contemporary culture.
With intricate and on-trend designs, M / G Tasaki challenges your mind as to what pearls can achieve.