Revealed! Poly Auction Hong Kong 10th Anniversary jewels and watch sale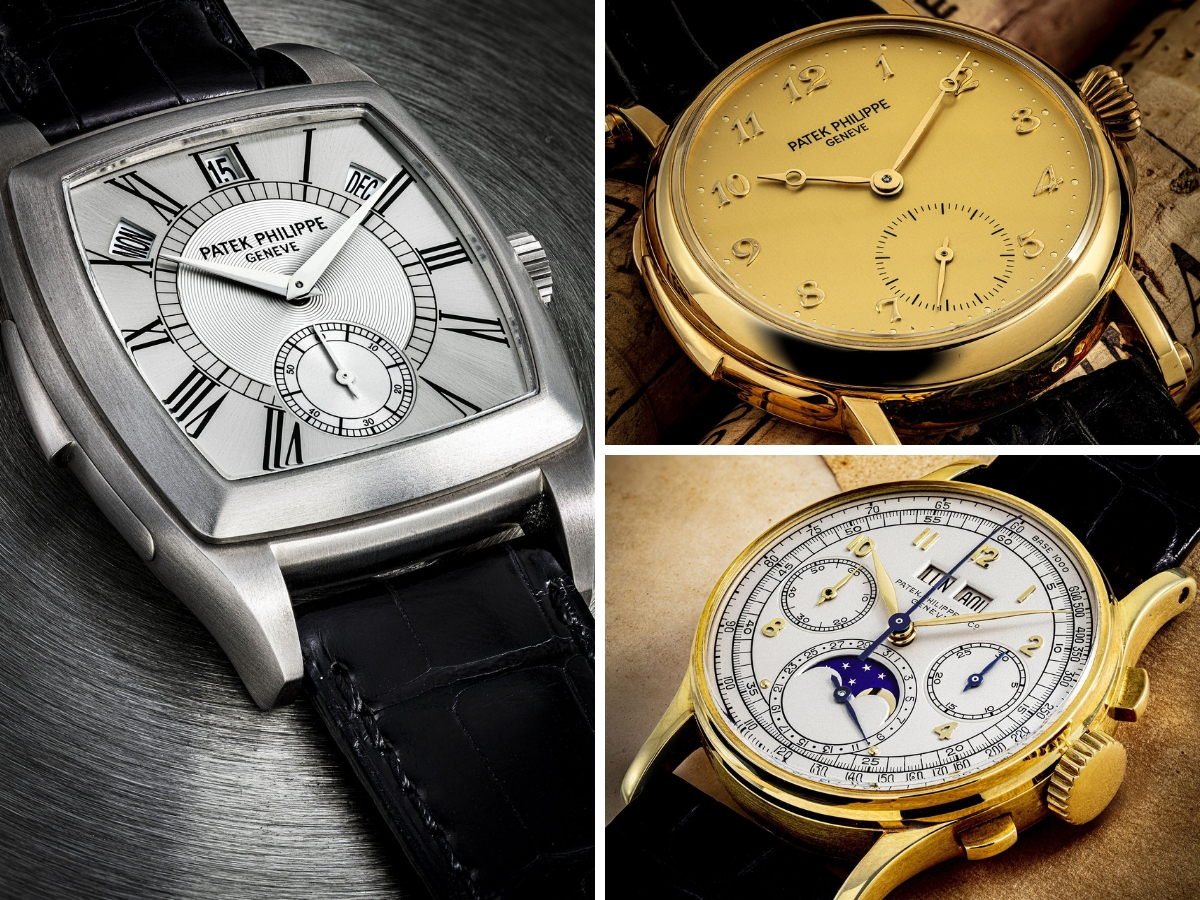 Celebrating ten years of success, Hong Kong's Poly Auction has amassed an impressive collection of 330 lots for exquisite gems and important timepieces. The auction, including a preview, will take place from 9 to 14. July.
The sale of jewelry and watches is part of the 10th anniversary auctions, which also include fine handbags and collectables, modern and contemporary art, Chinese ceramics and fine art, fine Chinese paintings and calligraphy, and rare wine, whiskey and Chinese tea. The level and diversity of the items reflects the auction house's prestige and ability to find the best examples these worlds have to offer with global appeal, in line with the anniversary theme of 'Heritage, Diversification and Breakthrough'.
"We have been committed to promoting the culture of collecting jewelry, oriental jadeite and luxury watches since 2012 in accordance with market dynamics and collection trends in conjunction with Poly Auction Hong Kong's 10th anniversary," said Sze Sze, head of Asta poly. From the institution of fine jewelry and important watches.
For those unfamiliar with Poly Auction, the house is part of The Culture Group Corporation Limited and is China's largest state-owned auction house, which also has the largest number of Chinese art auction events in the world. Outside of the auction room, Poly Auction hosts exhibitions and events in support of leading artists and offers expertly curated sales and NFT digital art auctions.
Since opening ten years ago, the company has conducted more than 200 auctions, with total sales exceeding HK$20 billion and setting several world records. Alex Chang, Managing Director of Poly Auction Hong Kong, said: "We look forward to bringing more special collections to the market by offering diverse auctions and exhibitions in the future and strengthening Poly Auction Hong Kong's market leadership."
The Magnificent Jewels sale consists of 180 lots and includes the forever collectable 'big three' rubies, emeralds and sapphires, as well as white and colored diamonds. Given Poly Auction's experience with Chinese interests, jadeite takes pride of place in this auction and in particular an outstanding jadeite and diamond bead necklace (appraisal on request) is one of the highlights of the sale. Reflecting the international dimension of this sale, the jewelry includes creations from around the world.
Highlights include an impressive 74.48 carat Fancy Vivid Yellow IF diamond (estimate: HKD 28,000,000-35,000,000) disassembled for sale (above), allowing the lucky new owner to make their mark by creating their own piece of jewelry. The intense saturation of this diamond and its flawless clarity combined with its impressive size make it a true Collector's treasure. The bright yellow sun of this diamond is due to the presence of nitrogen atoms that replaced carbon during the formation billions of years ago in the Earth's mantle under extreme heat and pressure. Only 0.1% of diamonds are yellow and less than 5% achieve the highest Fancy Vivid score, as certified by the Gemological Institute of America (GIA) in their documents.
Don't miss the Cartier Fleur de Lotus ring (above) with an 8,388-carat Burmese ruby ​​surrounded by diamonds (estimate on request), owned by a prominent private collector. This unique gem showcases the vibrant and rich red color of this gem, a color reminiscent of the famous Mogok mines, considered the main source of rubies.
The quality of this extremely rare ruby ​​is so high that three different gemological bodies have examined the stone. GRS (Gem Research Swiss Lab), SSEF (Swiss Gemological Institute) and Gübelin Gem Lab have published reports and the former has written a gem profile for this exceptional stone. Cartier's design enhances the cushion shape of the ruby ​​by surrounding the stone with a platinum lotus flower encrusted with diamonds.
Another notable ruby ​​gem (above) is the Burmese "pigeon's blood" ruby ​​earrings (estimate: HKD 18,000,000-25,000,000). "Pigeon Blood" is the name given to the most desirable color of rubies and the stones should be a deep, saturated, uniformly bright red color, with no secondary shades of blue or brown. Superior tone, saturation and lightness give these rare examples an inner fire that sets them apart. In addition, three gem labs – SSEF, Gubelin and GRS – have agreed on their "pigeon blood" classification. The American Gemological Laboratories (AGL) awarded the stone the coveted AGL ClassicTM designation, further acknowledging the outstanding nature of these stones. Rubies over 5 carats are a rare find, and the fact that they have two stones (5.12 and 5.03 carats) that match perfectly is reflected in their value.
Lovers of greener emeralds (above) will be interested in the 14.35-carat Colombian emerald and diamond ring (evaluation on request). This beautiful example of the most attractive green hues has no oil treatment and not only has an exceptionally vibrant color but is also endowed with high transparency, earning Old Mine emerald status. Due to the relative fragility of emeralds, there are few examples of this magnitude and this example is presented in the SSEF and Gübelin reports.
The sale includes 160 watches and no high-end auction is complete without a Patek Philippe, with two notable examples going up for sale. The first is the unusual and rare set in Platinum and Nautilus Rubies Ref.5711/112P N (estimate on request) circa 2020 (above). The Nautilus is one of the most iconic models of the Geneva house, first created in the mid-seventies by the famous designer Gérald Genta, who was inspired by ship ports and named the Nautilus watch.
The first Nautilus models were made of stainless steel, as it was the house's first sports watch. Since then, collectors have shown great interest in the bold design, making it a highly sought-after model. This version has been modified by adding more than 4 carats of rubies to the bezel and dial, making it unique and a real rarity as Patek Philippe only accepts a handful of customizations per year for its most prestigious clients. This watch was not auctioned before it became a very unusual lot.
Another Patek Philippe on offer is the Grand Complication, Ref.5078G (above), produced around 2020, an automatic minute repeater (estimate on request) in white gold with 342 hand-assembled components. The black dial is decorated with arabesque vine motifs with contrasting matte and glossy finishes. The watch strikes the hours, quarters and minutes on request on a cathedral gong, which is wound in the case.
Other watch delicacies include Jacob & Co.'s "Astronomy Clarity Collection" (ref. AT120.40.AD.SD.ADE4D). This extremely complicated timepiece (above) is a skeletonized rose gold flying tourbillon produced in a limited edition of 9 pieces (estimate: HKD 1,200,000 – 3,200,000). The sapphire glass dome offers a view of how our solar system works with the blue-lacquered Earth and a 1-carat diamond representing the moon orbiting each other in exactly the same order as it appears in the sky. The skeletonized dial reveals the JCAM12 hand-wound movement with a special one-minute three-axis flying tourbillon that revolves around the case.
Lovers of advanced technology and mechanics can take a look at the Richard Mille RM 11-03 FQ TPT Basic Watch Chronograph (review on request). The signature red quartz and carbon fiber case breaks all boundaries and is made with Thin-ply Technology (TPT), making for an extremely light and flexible case for the watch (above). The RM 11-03 is powered by the self-winding RMAC3 movement, whose impressive complexity is reflected in the skeletal dial. A big date at age 12 completes the signature "race car on the wrist" look that Richard Mille is known for.